$2.45 Billion
Recovered For Clients
24/7
Always Available Support
Top Asbestos Lawyers Are Here To Help You
Are you eligible for compensation for treatment and travel costs, lost wages, wrongful death or other benefits?
The Law Center can help you navigate the medical and legal processes to get these questions answered. We are an established, nationwide network of attorneys, specializing in obtaining compensation for others' neglect through litigation. We have helped thousands of victims and their members, recovering over a billion in compensation.
$30 Billion Trust Fund
$30 billion is available from asbestos manufacturers to help you and your family receive compensation from diseases resulting from asbestos exposure.
1.
Begin Your Case Evaluation
2.
The Law Center Partners You With A World-Class Attorney
What is the Statute of Limitation on Asbestos Claims?
A statute of limitations is the amount of time someone has to file a claim. When applied to asbestos related illnesses, a statute of limitations is the timeline in which an individual has to file an asbestos claim. When an asbestos claim is filed, the statute of limitations for that claim varies. These claims not only vary by state, but also by the type of claim that is filed. These types of claims fall under 2 categories: personal injury or wrongful death. A personal injury lawsuit is filed by the individual suffering from an asbestos related illness such as lung cancer or mesothelioma. A wrongful death lawsuit is typically filed by the estate of the deceased who suffered death due to an asbestos related illness. A statute of limitations also applies to class-action lawsuits and trust fund claims. In order to know the time allowed in receiving mesothelioma settlements, a plaintiff must know the statute of limitations, which in most cases is set at one to three years, but can go up to six years.
Can I file a Claim if My Asbestos Exposure was Years Ago?
Statutes of limitations function differently for asbestos related diseases. This is because of a landmark case in 1973. The case of Borel v. Fibreboard explained that it is too difficult to apply the standard personal injury statute of limitations to asbestos related illnesses. After this case was decided, the courts applied a "discovery rule" to all asbestos cases. This change was made because most individuals do not know the asbestos exposure was causing them damage for years.Some individuals do not begin to show symptoms for decades after exposure. For this reason, with asbestos related illnesses, the "discovery rule" is applied. This means that the statute of limitations begins as soon as the individual discovers the asbestos related disease and not on the date in which infection began. For wrongful death claims, the statute of limitations begins at the time of death. If someone has been diagnosed with mesothelioma, consulting an asbestos lawyer first is essential. This is to determine if any mesothelioma settlements have been made in the past and if that individual qualifies for a settlement. If an individual waits until after the statute of limitations, consulting an asbestos lawyer is still the first step. The attorney will be able to offer guidance through any options that are available.
What Factors Affect A Statute of Limitations?
If an individual has lived and worked in the same state where exposure occurred, then that state's statute of limitations will apply to the asbestos claim. There are multiple elements that can affect a mesothelioma claim. Some of the factors that influence a mesothelioma claim include the type of claim that is filed, the state in which the individual lives, the dates of exposure, where the exposure occurred, when the diagnosis was rendered, and the severity of the diagnosis. It is important to speak with an experienced asbestos lawyer to determine in which state a claim should be filed. The state in which to file depends on the states in which an individual lived, the state in which the individual worked and were exposed to asbestos, and the states in which the companies responsible for the asbestos exposure are located. A claim may be filed in a different state from the one in which someone lived if that is where exposure occurred or where the company is located.
What is an Asbestos Settlement?
An asbestos settlement is a type of compensation that can be received from a defendant who was responsible for the illness or death of a person due to asbestos exposure. A settlement is awarded either before or during trial and is part of the lawsuit process that will be accomplished through an asbestos lawyer. If the individual and defendant do not reach a settlement agreement, the case will continue through a trial. The average settlement varies, but can go as high as $1 million. To file an asbestos related claim or wrongful death claim, individuals are charged with the burden of proof. This means that there must be evidence to show that asbestos exposure took place and resulted in a related diagnosis or death. There is no limit on the amount of money that can be received in a settlement. However, the amount of the settlement received depends upon several factors. These factors include medical expenses and lost wages, company negligence, how long an individual experienced exposure, diagnosis, and the number of individuals who were exposed to asbestos. If there are several individuals who were exposed to asbestos and all decide to file a claim together, the defendants, on average, see a larger verdict awarded.
If a victim of asbestos exposure believes the statute of limitations time has run out, speaking with an experienced asbestos lawyer should be done as soon as possible. Because these limitations are so complicated, vary by state, and also vary by illness, a victim should not give up until speaking with an attorney. Finding a qualified asbestos lawyer to offer guidance through the entire claims process is paramount. Experienced attorneys help plaintiffs understand all the options that are available and assist in determining what laws apply and how to get the compensation they deserve.
Together, We Fight For Your Rights
The Law Center has the knowledge, experience and the support to help you find answers.
Our nationwide network of established attorneys is experienced in litigating cases across various practice areas. We have drawn on this expertise and understanding to offer knowledge, guidance and support to those suffering from the effects of exposure to hazardous products like Asbestos, Roundup and Talcum Powder and injuries due to accidents involving cars or 18-wheelers and medical devices, products or drugs. Take the time to read about the topics most relevant to your situation. At The Law Center, we believe there is always power in knowledge shared.
Asbestos Exposure
Lung Cancer
Asbestosis
Mesothelioma
Colon/Rectal Cancer
Throat/Esophageal Cancer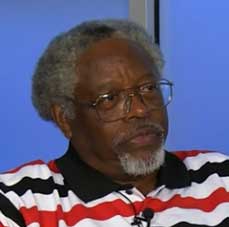 I was a storekeeper and I dealt with asbestos products. The compensation obtained by ELG was really helpful.
Rayfield C.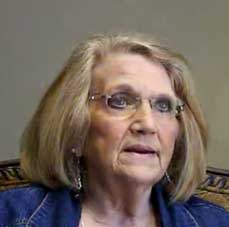 My husband struggled for years and then died of asbestosis. I think if we had known earlier, he would have had more time.
Susan B.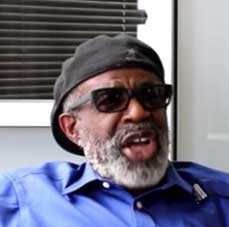 I got asbestosis after I was exposed to asbestos while being on a ship, where asbestos dust was falling out of the pipes.
Anthony F.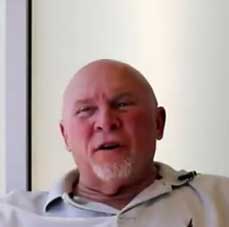 I worked near a place where a lot of back-products coming out of furnaces were dumped. I now suffer from asbestosis.
Stephen D.
Helping The Sick & Injured
Through the years our top asbestos lawyers have been a part of thousands of lives of those suffering from serious health conditions and injuries. Some started as strangers to us and some have been family members that we loved dearly. We understand that the anguish is real and at times overwhelming. So, we turned to our patients to inspire you through their stories, to let you know that you are not alone in this journey but that you are the most important person in it.