Wrongful Death Lawsuits
Wrongful death lawsuits arise when someone dies as a result of a defendant's wrongful actions, whether intentional or negligent. Wrongful death lawsuits can vary dramatically as they cover a wide range of situations, all of which share the injury of death. The types of compensation involved can include the pain and suffering of the deceased prior to death, the medical costs prior to death, funeral costs, loss of income and value of services, and loss of care, love, and consortium by the deceased's loved ones.
Who can bring a wrongful death lawsuit varies state to state. Unanimously though, a spouse can bring an action on behalf of their deceased spouse. Due to the complex and sensitive nature of a wrongful death claim, if your loved one has passed away due to another party's wrongful actions, it is best that you speak to an attorney on how best to bring a wrongful death lawsuit forward.
If someone you care for has been in a wrongful death accident, call our local support staff at 866-465-1419 or fill out the form for a free consultation.
Workplace Accident Lawsuits
Workplace injuries are an extremely common type of injury. Usually compensation for these types of accidents are covered by worker's compensation insurance laws in each state. Because of this, many times people think worker's compensation is the only route they can take to receive damages for their injury. However, if the employer acted beyond mere negligence or the plaintiff suffered from asbestos related health injuries from their working conditions, further legal action can and should be taken. It's important to speak with an experienced workplace injury attorney to determine all the damages the injured can receive.
Because of worker's compensation laws, it is best to file an accident report, consult with a doctor, and speak to an attorney about how best to proceed after a workplace accident occurs.
Call our local support staff at 866-465-1419 or fill out the form for a free consultation on your workplace accident case.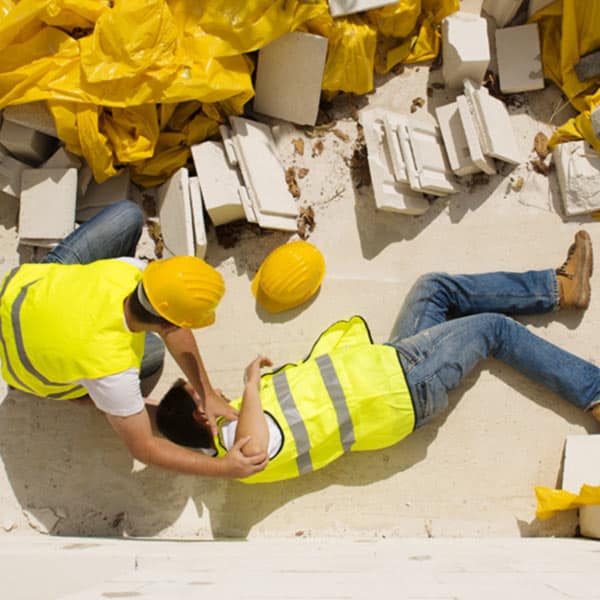 Construction Accident Lawsuits
Construction accident lawsuits often involve accidents occurring from dangerous equipment, equipment or building defects, or undue care. Many of the same rules that apply to workplace accidents also apply to construction accidents when there injuries occur at work. Construction accident lawsuits can also extend to their own unique situations. Because construction jobs often involve subcontractors and different companies working on one project, it is important to be able to document which party is responsible for the exact situation that led to the accident.
Causes of injuries that arise in construction lawsuit accidents include defective equipment, poorly built structures, like scaffolding that isn't built to standard and then collapses and improperly secured heavy objects. Furthermore, buildings or structures that were built with faulty plans can cause injuries to the general public once the construction is completed. This can be a relatively small issue such as an improper guardrail, but it can also be a much larger issue with the structural integrity of the building. Because of the unique circumstances, construction lawsuits often involve their own exceptional rules, so it is important to speak to a trusted construction accident lawyer before proceeding with such a lawsuit.
Call our local support staff at 866-465-1419 or fill out the form for a free consultation on your construction accident lawsuit.
Auto Accident Lawsuits
Auto accident lawsuits are unfortunately one of the most common types of personal injury lawsuits. Auto accident lawsuits generally consist of lawsuits involving car accidents, truck accidents, and motorcycle accidents.
These often tragic incidents are caused by a variety of different reasons including:
Aggressive driving
Fatigued driving
Road rage
Texting while driving
Defective vehicles
Illegal turns
Running through red lights (and ignoring other traffic rules)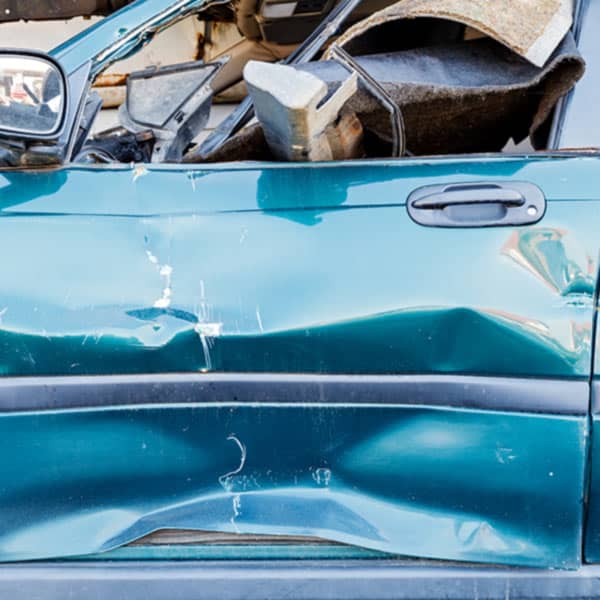 Liability in auto accident lawsuits generally depends on who is found to be at fault for the accident. Determining fault can also be the most important factor in the plaintiff's ability to receive damages for their injuries, and the amount of damages they are eligible to receive. In some states, if the plaintiff is found to be even the slightest bit at fault for causing the accident, they will not be entitled to receive any damages.
Learn more about auto accident lawsuits here.
Having an experienced auto accident injury attorney is integral to guiding you through all the nuances and complications of an auto accident lawsuit. Expert auto accident lawyers will work to seek justice on your behalf and will fight for you to receive the maximum amount of damages possible for your case. To speak with a leading auto accident attorney today, call 866-465-1419 or fill out the form below.
Slip and Fall Lawsuits
Slip and falls are another common type of personal injury accident. Slip and fall accidents can turn into lawsuits when the injured person is able to show that the property owner of the location where the injury occurred failed to recognize or remedy a hazardous condition, such as an uneven walking surface or slippery floor. Usually the success of a slip and fall lawsuit will depend on whether it was reasonable for the defendant to recognize the dangerous condition and if they had an opportunity to fix the condition prior to the accident. For example, if a store owner noticed a leak in their ceiling, didn't fix it, and didn't leave any signs warning of a slippery floor, if a patron of the store subsequently slipped on the wet floor, the store owner can be held liable for any injuries the patron sustained.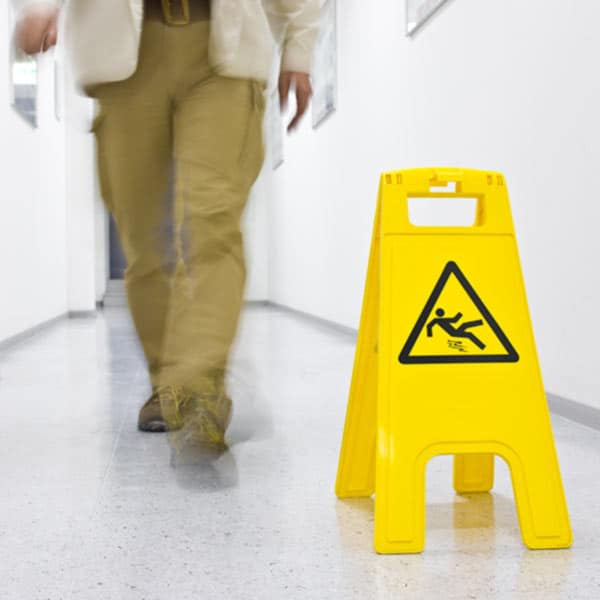 The elements to slip and fall lawsuits vary significantly between states. This is especially true in determining fault. Depending on certain factors, such as if the injured ignored safety measures or acted haphazardly, some states might find the injured party equally responsible for the accident. It's also possible for the injured and the defendant to share blame for the accident. If the court finds the injured 25% responsible for his injury, he would then be eligible for 75% of the damages of the full amount he might otherwise have been awarded.
Since each slip and fall lawsuit possesses unique circumstances and differs from state to state, consulting with a top personal injury attorney who specializes in slip and fall cases can make or break your case.
Call our local support staff at 866-465-1419 or fill out the form for a free consultation on your slip and fall lawsuit.
Dangerous Drug Lawsuits
Every drug released to the public is thoroughly tested and fitted with warning labels of their potential dangers. Producing hazardous medication or failing to properly warn the public regarding the risks of a drug can lead to a drug lawsuit against the manufacturer of the medication. There can be a myriad of physical and mental injuries that occur from drugs that can result in heavy compensation in medical fees, lost wages, pain and suffering, and potentially wrongful death.
Drug lawsuits often involve significant amounts of scientific research as doctors and scientists attempt to figure out the exact causes and parameters behind the injuries caused. Because of significant costs and lengthy lawsuits, drug lawsuits are often filed in large groups in mass tort or class actions against the manufacturers. Speaking to a skilled attorney is integral to helping someone injured by a drug identify if their particular circumstances qualify them for a lawsuit.
If you or a loved one has been made sick or injured through use of a dangerous drug, call our local support staff at 866-465-1419 or fill out the form for a free consultation.
Defective Medical Device Lawsuits
Medical devices and surgical instruments can be dangerous or faulty to the point that they cause unforeseen injury or death to a patient. In such circumstances, a patient can pursue a defective medical device lawsuit against the manufacturer of the device since they created a danger to the patient that should have been foreseen and prevented. For example, many patients who underwent hip replacement surgery and were fitted with certain metal hip implants from manufacturers like DePuy, Stryker and Biomet, subsequently endured severe injuries, leading to lawsuits against the manufacturer of the implant for their injuries.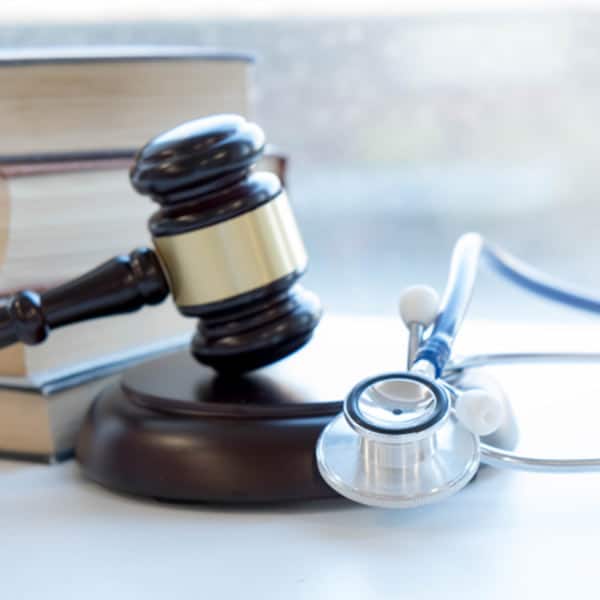 Much like drug lawsuits, defective medical device lawsuits cover a wide range of injuries and devices. It is best to speak to an attorney specializing in the field to determine if your injuries sustained from a defective medical device qualify for a lawsuit. It is important to speak with an attorney as soon as the injury begins to ensure a lawsuit is filed within the statute of limitations.
If you or a loved one has been made sick or injured through use of a defective medical device, call our local support staff at 866-465-1419 or fill out the form for a free consultation.
Medical Malpractice Lawsuits
Every doctor owes patients a certain duty of care when examining or treating them in any capacity. Medical malpractice occurs when a doctor, nurse or any medical professional causes injury to a patient through a negligent act, failure to act, or substantial substandard care. In medical malpractice cases, it might be difficult to discern the particular damages created by a doctor's actions, as there are inherent risks associated with most surgeries and medical procedures. Sometimes a doctor's negligence is obvious, like in a situation where a doctor makes an incorrect amputation, clearly unnecessarily and negligently harming their patient. Most situations aren't as black and white, and require an especially skilled attorney and medical experts to examine the case in order to determine if there indeed was negligence, and what damages can possibly be awarded.
If you or a family member has been made sick or injured through medical malpractice, call our local support staff at 866-465-1419 or fill out the form for a free consultation.
Traumatic Brain Injury Lawsuits
A traumatic brain injury can occur in a variety of accidents, ranging from slip and falls, vehicular accidents, medical malpractice, and others. Traumatic brain injury lawsuits are usually included as a part of another lawsuit as they describe the injury incurred rather than the accident. Traumatic brain injury lawsuits mainly differ when analyzing the damages in a case. As brain injuries can vary greatly from person to person and accident to accident, these types of lawsuits involve the use of experts to properly analyze damages.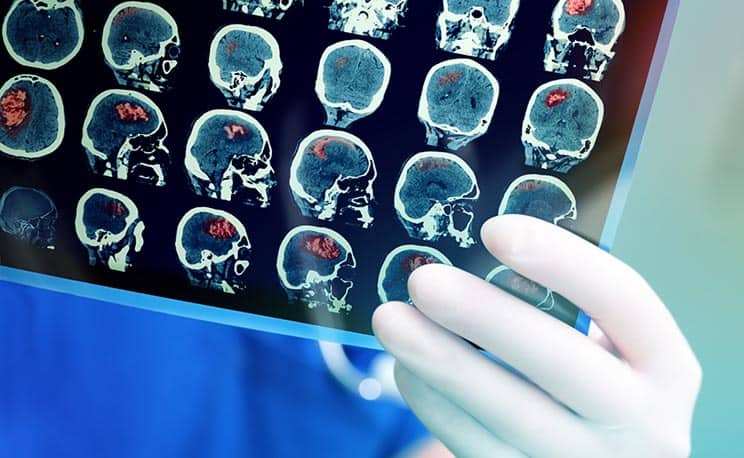 Consulting with a specialized brain injury attorney regarding a traumatic brain injury lawsuit is an integral step in building and pursuing a case. Because brain injuries are complex, brain injury experts are necessary to evaluate the costs and damages involved with such a lawsuit. For example, if a car accident causes a traumatic brain injury, experts will be needed to properly formulate whether the injury will be long-term and catastrophic or short-term and recoverable. Experts will be able to analyze future medical costs and other possible losses involving necessary changes in lifestyle. Experts are imperative to properly display to the court the ways in which the injury has affected the plaintiff's life and is integral to proving who is at fault for the traumatic brain injury.
If someone you love is dealing with a traumatic brain injury caused through negligence, call our local support staff at 866-465-1419 or fill out the form for a free consultation.
Dog Bite Injury Lawsuits
Dog owners owe a duty of care to others to ensure their dogs are properly leashed and trained to not bite without provocation. This liability can change drastically depending on the state in which the dog bite occurs and other factors, including the injured party trespassing or acting in a provoking nature. Basic laws and regulations regarding dog ownership and leashes will hold owners liable when the injured person acted normally and peacefully prior to the injury. For example, it is unlikely that a victim would have a viable dog bite injury case if they were trespassing on someone's property when they were bitten, even if they were acting peacefully and using a path on the dog owners property as a shortcut with no ill intentions. However, if the injured party was simply walking through a public park when the dog bit them, the injured would have a case against the dog owner.
Because of the different regulations across states and the varied injuries that can result from a dog bite it is important to speak to a dog bite attorney who can properly assess your case. A doctor should also be consulted to properly analyze the extent of the damage done by the dog bite. There can also be psychological issues and loss of earnings as a result of a dog bite that can play a role when analyzing damages in a case.
If you or a family member has been injured through a dog bite, call our local support staff at 866-465-1419 or fill out the form for a free consultation.
Finding a Personal Injury Attorney
The Law Center
If you are looking to file any of the personal injury lawsuits listed above, The Law Center is here to help. If you or a loved one has sustained an injury or been made ill by the wrongful act of another, you'll need to enlist the expertise of a premier personal injury attorney. The Law Center is committed to connecting the unfairly injured with the leading local lawyers who are specialists in their fields and are ready to fight to seek justice on your behalf. To speak with a legal team from our expansive network of experienced attorneys today call 866-465-1419 or fill out the form below.