Types of Boats Commonly Involved in Accidents
Both along the shoreline and deep in open waters, people use different vessels for various sea activities. Below are some of the types of boats that are commonly involved in boating accidents:
Jet Ski Accidents
Personal watercrafts such as Jet Skis are excellent for water sports and friendly competition on the water. However, in the hands of an inexperienced or intoxicated rider, these fun boats can become very dangerous and cause serious injury or even death.
Motor Boat Accidents
Also known as powerboats, motorboats rely on powerful motors for thrust and can achieve high speeds. As such, any distraction while riding at excessive speeds can result in a collision or injury on the water.
Yacht Accidents
Yachts offer a combination of luxury, fun, power, and speed. However, entertainment aboard a yacht can also be distracting, and contributes to poor judgment, such as disregarding safety rules. This is why yacht accidents are too frequent and are often the subject of a boating accident lawsuit.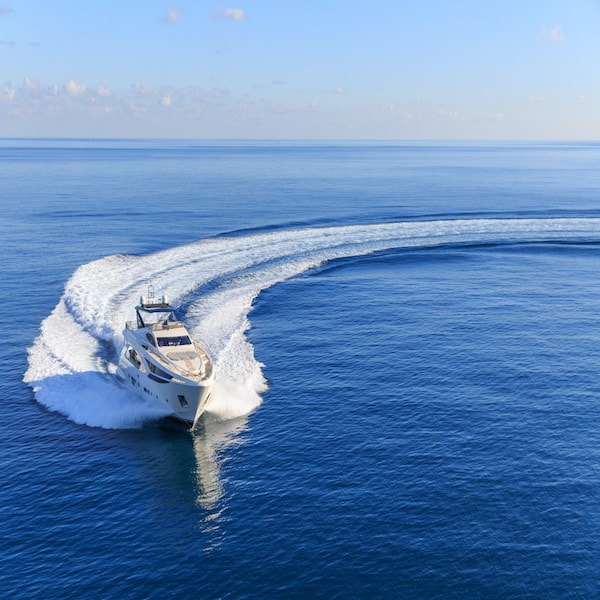 Pontoon Boats
Although these vessels are designed for relaxation rather than power or speed, they actually contribute to more annual boating accidents than Jet Skis. Pontoon boating accidents are mainly due to reckless behavior, such as sitting outside railings or on the front of the vessel.
Party Boats
As the name suggests, party boats are mainly used for events and parties. With these gatherings often comes alcohol and poor judgment. Negligence by the operator, owner, or intoxicated passengers is often the leading cause of such boating accidents.
Ferry Accidents
Ferries carry large consignments of cargo and passengers, usually from one town or harbor to another. The annual death toll from ferry accidents is between 800 and 1,000 people.
Cruise Ship Accidents
Cruise ships are designed to carry many people on long voyages for relaxation or travel. They usually stop at multiple port cities in different countries. Being deep-sea vessels that carry many people, any collision or internal hazard such as engine failure can result in serious disaster.
Review common types and causes of boating injuries here.
Types of Boating Accidents
There are many types of boating accidents. Unfortunately, in most cases, negligence is involved, which may necessitate a boating accident lawsuit. Call 866-465-1419 or fill out the form below to be matched with a premier boat accident injury attorney in your area.
Here are some of the primary types of boating accidents:
Collisions
When boats collide, passengers can suffer serious or even fatal injuries. With collisions, there is often a negligent party, and injuries can be life-long.
Sinking
Either due to a collision or other internal damage, a boat may begin to sink. If this happens, passengers face the risk of drowning, which can cause severe brain damage or death.
Fire Onboard
Boats have electrical lines and rely on various forms of fuel for power. Any short circuit or ignition in the engine room can cause fire or an explosion, putting crew members and passengers at risk of injury or death.
Capsizing
Weather and water conditions can become extreme at sea. Due to strong winds and powerful waves, boats are often capsized. When this happens, passengers, cargo, and other items onboard are thrown around, which can result in severe injuries and sometimes drowning.
Review common causes of boating accidents here.
Have You Been Injured in a Boating Accident?
If you have been involved in a boating accident, there is a chance you sustained injuries that can affect you long-term. If another party's negligence played a role in the accident, you may be eligible for compensation. Therefore, it is advisable to seek the counsel of a maritime accident lawyer promptly. You can be connected with a skilled boating accident lawyer through The Law Center by calling 866-465-1419 or filling out the form below.
Boating Accident Lawsuits | Maritime Law
It is often surprising to many people filing a boating accident lawsuit that their case falls under maritime law. This is because maritime law, also known as admiralty law, is more complicated than ordinary personal injury cases as it goes beyond state and federal laws.
Finding the Leading Boating Accident Lawyers
Due to the complex nature of maritime law, once you decide to sue for damages, you'll want to ensure that you have an experienced maritime accident lawyer on your side. That's where The Law Center comes into play.
The Law Center
Committed to assisting victims of boating accidents, The Law Center offers legal and medical resources as well as access to experienced and reliable boating accident lawyers from our national network of distinguished legal professionals. Get in touch with us today by calling 866-465-1419 or filling out the form below for immediate assistance with your boating accident lawsuit.