What is a Traumatic Brain Injury?
A traumatic brain injury occurs when a blow, bump, penetration or jolt to the head interferes with normal brain function. It is crucial to seek help immediately and preferably from a doctor specializing in traumatic brain injury. The symptoms of traumatic brain injury can be unpredictable and may take time to be recognized.
Traumatic brain injury symptoms can range from mild to severe. Mild traumatic brain injury may result in lesser damage to the brain. For example, a concussion is a common mild traumatic brain injury. People with mild traumatic brain injury symptoms may experience:
Short loss of consciousness
Headaches
Nausea
Dizziness
Blurry vision
Other mild TBI symptoms can include mental, behavioral, communication and emotional issues.
In some cases, traumatic brain injury symptoms can occur days, weeks or months after the injury occurs. So, to prevent further damage to physical and mental function, seek medical attention as soon as possible.
Severe traumatic brain injury can result from domestic abuse, medical malpractice, sports, combat and accidents, like boating, motorcycle or motor vehicle. Some of the most common severe traumatic brain injury symptoms include:
Headaches without relief
Vomiting
Slurred speech
Seizures
Spasticity
Tingling in extremities
Pupil enlargement (one or both eyes)
Precautions can be taken to lower the risk for traumatic brain injuries. While driving or riding in a car or other motor vehicle, always make sure that vehicle safety laws are being followed in regard to seat belts and child seats. Do not drive or ride with anyone under the influence of anything that could impair judgment, such as alcohol, drugs or prescription medication. Wear a helmet or other personal protective gear when riding a bicycle, motorcycle, playing contact sports, riding a horse or participating in activities that could result in head or bodily injuries.
If you or your loved one's traumatic brain injury is due to the fault of another, get immediate medical and legal help and start the recovery process financially, physically and mentally. Call 817-587-8225 and access our best Texas traumatic brain injury lawyer or continue reading and access information on leading Texas TBI doctors, treatment facilities and treatment options.
Leading Traumatic Brain Injury Doctors in Texas
Cindy B. Ivanhoe, MD
Dr. Cindy B. Ivanhoe is an admitting physician to the Brain Injury and Stroke Program at TIRR Memorial Hermann in Houston, Texas. US News and World Report named her to their list of Best Doctors in Texas. She has received awards and recognition for her contributions to advocacy and education. Dr. Ivanhoe is also a professor at Baylor College of Medicine and at the University of Texas McGovern School of Medicine, she is an adjunct professor. 
For more information on Dr. Ivanhoe, visit https://acrm.org/speakers/cindy-ivanhoe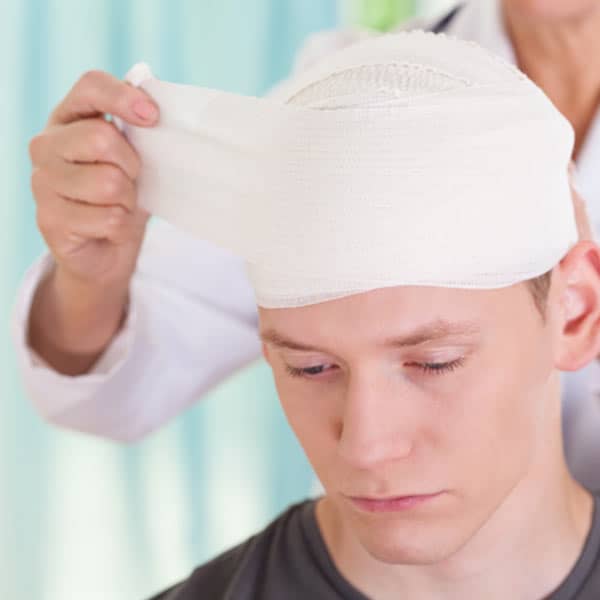 Manisha Bawa, MD
Dr. Manisha Bawa is the medical director of the Inpatient Rehabilitation Department and attending physician at Memorial Hermann Southwest. Dr. Bawa's specialties are physical medicine and rehabilitation and neurorehabilitation. She offers inpatient rehabilitation services for patients who have experienced serious injuries, including traumatic brain injury. Dr. Bawa values a relationship with her patients and prioritizes her patient's personal goals.
For more information on Dr. Bawa, visit https://med.uth.edu/pmr/faculty/manisha-bawa-md
Andrew C. Roeser, MD
Dr. Andrew C. Roeser is a board certified neurosurgeon at Neurosurgical Group of Texas. He has substantial experience in spine surgery and treating a variety of neurosurgery conditions. Dr. Roeser has also served as chief resident at M.D. Anderson Cancer Center.
For more information on Dr. Roeser, visit https://www.neurosurgery-texas.com/physicians/andrew-c-roeser-md 
Sharisse Stephenson, MD
Dr. Sharisse Stephenson is a board certified headache and brain injury medicine specialist. She is a trained expert in the newest neurological testing advances and treats a full range of neurological conditions. She believes that listening to her patients' needs makes all the difference in their diagnosis, treatment and recovery. Dr. Stephenson's prior patients give her rave reviews and applaud her caring and compassionate manner. She is a physician of Neurological Associates of North Texas.
For more information on Dr. Stephenson, visit https://www.neuroassocofnorthtx.com/about
Douglas J. Fox, MD
Dr. Douglas J. Fox is a board certified neurosurgeon with NeuroTexas Brain & Spinal Surgery. He has special interest in minimally invasive treatment and technology for conditions of the spine and is skilled in treating neurological needs that require spinal or brain surgery. Dr. Fox has been widely published on the topic of neurosurgical care and remains active in his research efforts. Currently, he is involved in the development of new and innovative technologies.
For more information on Dr. Fox, visit https://www.neurotexas.net/our-doctors/douglas-j-fox-m-d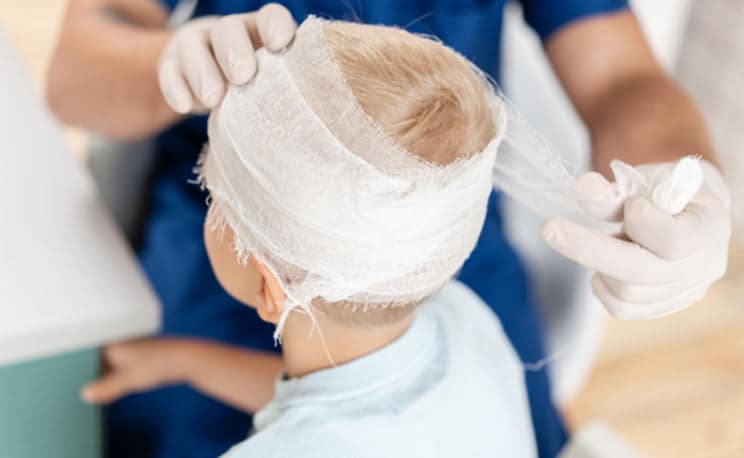 Leading Traumatic Brain Injury Treatment Centers in Texas
UT Southwestern Medical Center
UT Southwestern Medical Center is home to the Texas Institute for Brain Injury and Repair. This treatment and research center is equipped to care for the full spectrum of brain injuries with a focus on TBI. Through impactful pre-clinical and clinical research and by using a four-pronged recovery approach, the team at UT Southwestern successfully treats patients with mild and severe traumatic brain injuries. The UT Southwestern Medical Center's Texas Institute for Brain Injury and Repair is located in Dallas, Texas.
Visit https://www.utsouthwestern.edu/research/brain-injury to learn more about UT Southwestern Medical Center. 
Baylor Scott & White Institute for Rehabilitation
A leader in TBI Research, Baylor Scott & White Institute for Rehabilitation was recognized as the only rehabilitation hospital to be named high-performing in North and Central Texas in 2019. Their Traumatic Brain Injury Rehabilitation medical staff has received the highest level of certification and training and is dedicated to maximizing patient functional independence through rehab, therapy, home and out-day programs and support groups. They have facilities in Dallas, Frisco, Fort Worth, Irving and Lakeway, Texas.
Visit https://www.bswrehab.com to learn more about Baylor Scott & White Institute for Rehabilitation. 
Texas NeuroRehab Center
The Texas NeuroRehab Center has designed an inpatient brain injury program to help patients maximize their potential for improvement following a brain injury accident. This facility, located in Austin, Texas, received a Brain Injury Rehabilitation Disease Specific Care Certification from the Joint Commission. Of the patients who were discharged from this treatment center, more than 90% rated their outcome and care quality as excellent or good.
Visit https://medical.texasneurorehab.com to learn more about Texas NeuroRehab Center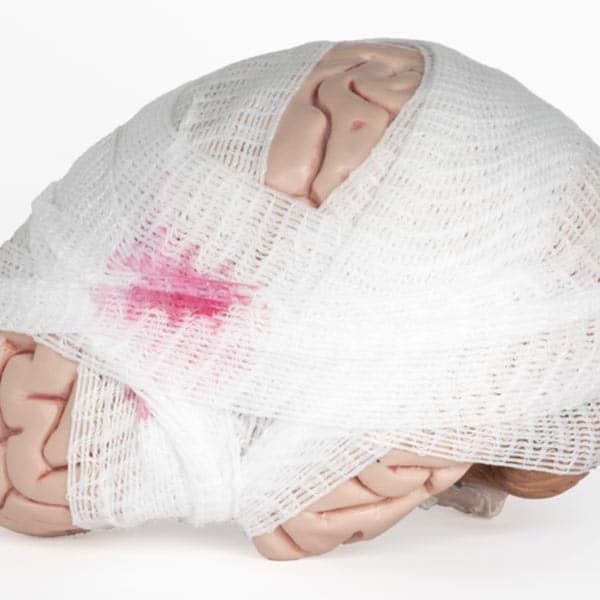 Brain Injury Network of Dallas
The Brain Injury Network of Dallas (BIND) treats traumatic brain injuries with a unique approach. Their process allows members to gain and develop work and life skills necessary to live more independently. Their non-traditional rehabilitation for TBIs, the (BIND) Clubhouse, revolves around a work-ordered day. Work includes work readiness, communication, outreach and advocacy, wellness, kitchen and maintenance. To join this program, patients must be 18 years or older.
Visit https://thebind.org to learn more about Brain Injury Network of Dallas. 
Encompass Health
Encompass Health's network of rehabilitation hospitals has 400 locations including Dallas, Fort Worth and Houston, Texas just to name a few. Their Texas locations consistently rank amongst the leading TBI rehabilitation facilities in the state. The team at Encompass Health Rehabilitation offers high-quality, patient-centric and cost effective rehab plan options developed through clinical collaboration and using advanced technology.
Visit https://www.encompasshealth.com to learn more about Encompass Health Rehabilitation Hospital. 
Finding an Expert Texas Traumatic Brain Injury Lawyer
After a traumatic brain injury, the life of the injured and the lives of those that will care for them may never be the same. It is crucial, if the TBI was the fault of another party, to call a skilled traumatic brain injury lawyer. A Texas traumatic brain injury lawyer knows how to fight for the maximum in compensation for TBI financial restitution in a Texas court of law.
The Cain Firm
The Cain Firm's expert team of Texas lawyers has helped millions of injured Texans obtain deserved compensation. This top law firm has offices in Dallas, Houston and Granbury. They are compassionate and tech savvy making communication comfortable and convenient no matter your location. Brett Cain, founder of the Cain Firm, is passionate about helping vulnerable people focus on what is important while he and his team legally hold others, including but not limited to small and large insurance companies, responsible for the suffering they have caused. Brett's team of experienced traumatic brain injury lawyers and personal injury attorneys are ready to help you recover the damages associated with TBI.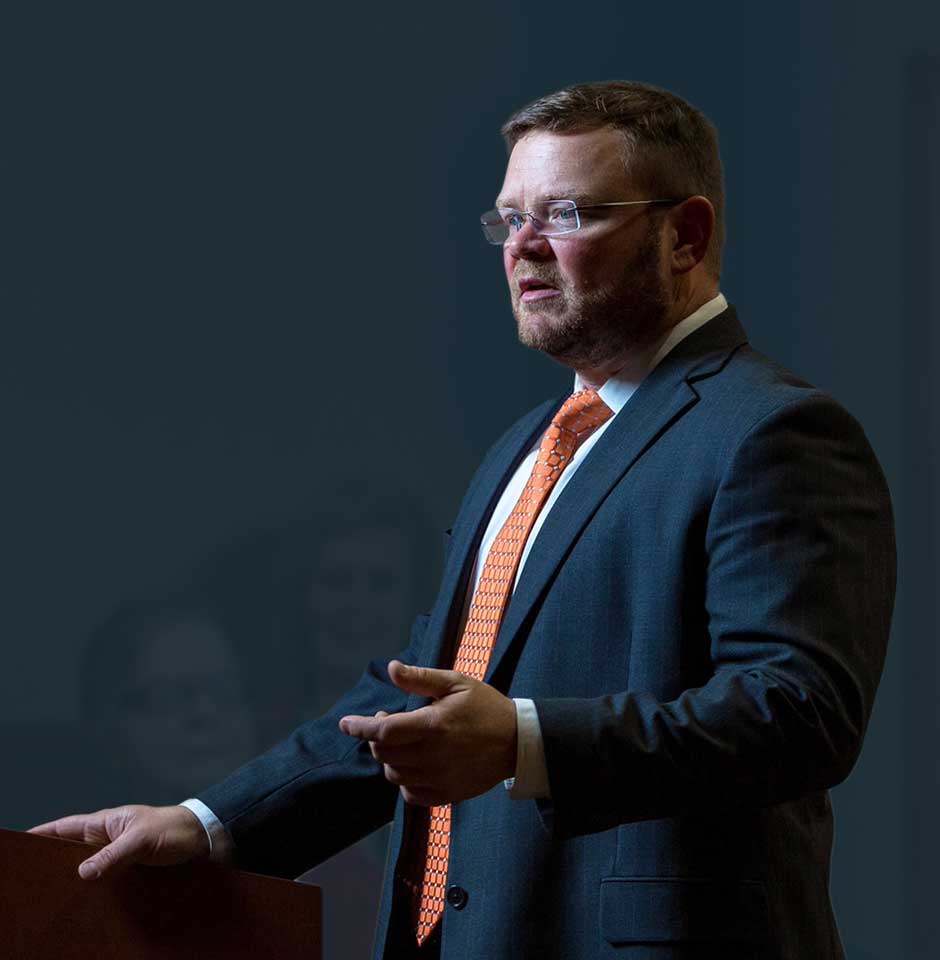 The Law Center
If you or a loved one is suffering from a traumatic brain injury, The Law Center can offer immediate help by evaluating your case and pairing you with a skilled brain injury attorney or offering you relevant medical resources. We work with a national network of successful and highly trained legal professionals who are experts in their field. Call [phone number] to find out how The Law Center can help connect you to the traumatic brain injury attorney you need today!