What Is a Personal Injury Lawsuit?
When a person suffers injury from an accident that was caused by the negligence of another party, the injured has the right to file a legal claim for damages. We refer to these lawsuits as personal injury lawsuits.
There are many serious mishaps for which one may file a personal injury lawsuit. They include:
Wrongful death
Slip and fall accidents
Assault
Animal attacks
Workplace accidents
Filing a Personal Injury Lawsuit in Fort Lauderdale
Any individual in Fort Lauderdale who suffers an injury or who is the survivor of a family member's death due to the negligence of another party may be eligible to legally pursue damages. The statute of limitations in FLORIDA requires you to file a personal injury suit within four years from the date of the accident.
However, it is advisable to consult a Fort Lauderdale personal injury lawyer as soon as possible. The physical and emotional toll of the accident and injuries comes immediately and should be recorded and handled properly to ensure negotiations for damages, like with the insurance companies, are fair and comprehensive.
If you have been injured in an accident that is the fault of another and need legal help now, call The Law Center 561-678-4584 or fill out the form for a free case evaluation and connect with a leading Fort Lauderdale personal injury lawyer.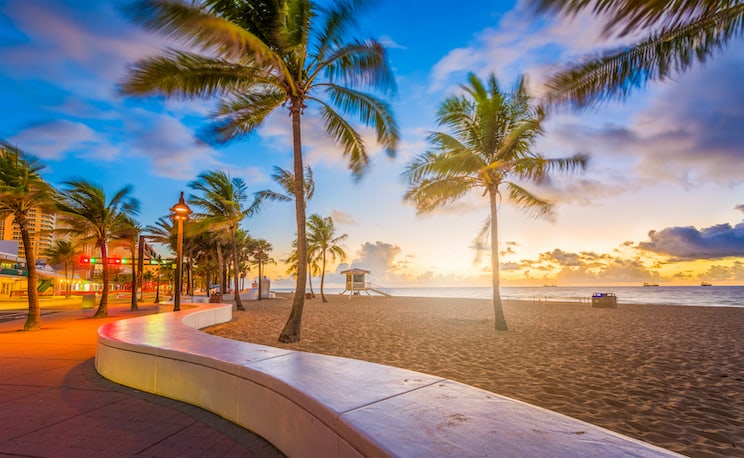 How Do I Know If I Have a Personal Injury Claim?
Determining the qualification of your accident for compensation can be challenging. You may struggle with the feeling that your claim against the at-fault party is unjustifiable for a personal injury lawsuit. Those feelings are normal. However, they do not help your suffering or qualify the extent of your damages and may even put you at a disadvantage when dealing with the responsible party, their insurance company and yours. Consult a personal injury lawyer and gain the confidence you need to file a claim and pursue a lawsuit if fair compensation is not offered for your damages.
The personal injury lawyer will directly assess your case and determine if it meets the three main criteria required in a personal injury case:
Defendant or at-fault party owed the plaintiff or injured a duty of care
Defendant breached the duty of care for the plaintiff
Plaintiff suffered loss or injury as a result of the breach of the duty of care
How Long Does a Personal Injury Lawsuit Take?
It is common for the variances amongst personal injury cases to cause the lawsuit duration to fluctuate. There is no average length defined for a personal injury lawsuit. The length of a personal injury lawsuit Fort Lauderdale depends on its unique circumstances and other key factors such as:
Factual issues related to liability or damages
Claim is for a significant sum of money
Medical improvement has not been reached
Personal Injury Damages
Compensation for personal injury lawsuits varies from one case to the next. When agreeing on a settlement or passing judgment, the injury or injuries' effect on the victim or beneficiaries is highly assessed and considered. Compensatory damages are often awarded for:
Medical bills including future treatment expenses
Lost income and capacity to earn
Pain and suffering
Household expenses
Loss of companionship
Psychological trauma
How Do I File a Personal Injury Lawsuit in Fort Lauderdale?
If an agreement on compensation with the at-fault party, their insurance company or yours, has not been reached, then the legal option to force the responsible to be accountable is a Fort Lauderdale personal injury lawsuit. You can represent yourself in these instances, but it is not advisable unless you have knowledge of the relevant Florida laws and Fort Lauderdale court procedures associated with pursuing maximum compensation in a Fort Lauderdale personal injury lawsuit.
At The Law Center, case evaluation is free via 561-678-4584 or the form, as is access to leading personal injury claim and medical resources. Don't waste time and emotional frustration on trying to navigate a personal injury claim and lawsuit, let our Fort Lauderdale personal injury experts handle it for you.
What Is the Process for Personal Injury Lawsuits?
In many accidents, the parties involved will seek a resolution before a lawsuit is filed. However, if no agreement is reached, the claim becomes a legal complaint in civil court. Before a jury is selected, there will be a discovery phase allowing both parties to investigate each other's allegations. Following the discovery phase, there will be a mediation and a negotiation phase in which agreements can be reached without need for a juried trial. If no agreement is reached during mediation or negotiation, a jury is selected, and the case is brought to court. The trial proceeds to verdict and then collection of judgment and could go to appeal.
Finding the Leading Fort Lauderdale Personal Injury Lawyer
At this point, you should understand the serious advantages of working with a skilled Fort Lauderdale personal injury lawyer from the beginning of your pursuit of compensation for your injury or loss. Now, all you have to do is find the best personal injury lawyers Fort Lauderdale has available.
The Russo Firm
For the last 25 years, the Russo Firm has pursued maximum compensation for its clients injured, made ill or lost due to the negligence of others. Personal injury cases come with a significant emotional burden, not to mention financial and family strain. Therefore, it is crucial to seek legal support with the expertise of serving thousands of clients and recovering over a billion in settlements. The Russo Firm and its accomplished Fort Lauderdale personal injury attorneys will guide you, protect your rights and fight to ensure that you get the justice you deserve.
How The Law Center Can HelpThe Law Center is a central and national source of expert legal representation and legal and medical resources. Our partner law firms have proudly served thousands of clients and recovered billions of dollars in judgments. Explore our resources and client stories and make the call 561-678-4584 or complete the form if you need legal help for an injury, illness or family loss that is the fault of another.