What is a Personal Injury Lawsuit?
An injury can be a painful and traumatic experience, resulting in high medical costs and hindering the ability to drive or work. Personal injury lawsuits hold parties accountable when they cause harm to another person who is not at fault. From workplace accidents to truck accidents, to medical malpractice, you may have a case for a personal injury lawsuit if you were harmed by another due to a mistake.
Filing a Personal Injury Lawsuit in Jacksonville
"When filing a personal injury lawsuit you should try to support the answers to these questions with documentation: What impact did the accident have? Is the injury minor or catastrophic?" Jacksonville is subject to Florida's state statutes, so as long as there is documentation of medical bills, other expenses related to the injury or even property damage – liability and costs can be determined by a qualified legal representative familiar with local laws. A personal injury attorney in Jacksonville, FL will know what to expect and know the best course of action to take to fight on your behalf.
How Do I Know If I Have a Personal Injury Claim?
The two best things to do in a case where you suspect you have a personal injury claim are:
Immediately seek medical attention and begin receiving treatment
Consult with a personal injury lawyer to discuss your options
Frequently, personal injury lawsuits are prosecuted on the basis of negligence, outlined below:
Is there a "duty of care?" Meaning, are either people involved in the accident expected to take precaution for dangers?
Is this duty of care also considered "reasonable," under the circumstances of the accident? Reasonability standards can vary from state to state, and depend heavily on context. For example, everyone on the road has a legal responsibility to stop at red lights for their safety and the safety of others. Running a red light while not paying attention would be failing to meet that legal obligation to follow the traffic signals, or breaching a duty of care for other drives on the road. If a driver ended up colliding with a pedestrian or oncoming traffic because they ran a red light, they would be causing harm to other people who they have a reasonable obligation to not put them in harm's way.
One party owed a duty of care, which was breached despite it being reasonable for them not to, and caused the other harm. It's not unheard of for both parties to be considered partially negligent in some situations.
Finally, the case must also fall within Florida's statute of limitations, which is four years from the time of the injury, or in the case of a wrongful death accident, two years from the time of death.
How Long Does a Personal Injury Lawsuit Take?
Personal injury lawsuits can take years to go through the court and have no guarantee of victory. Many cases like these are settled outside of court in order to avoid costly, drawn-out legal battles. A personal injury lawyer will know if there is a good case for damages, whether the case is settled or goes on to trial and will help maximize compensation. To speak with a specialized attorney, who will determine the best course of action for your case, make sure to call 561-678-4584 or fill out the form below.
Personal Injury Damages
Personal injury damages can take many forms. Generally, the party found liable is expected to bear medical costs, reimburse anything that insurance companies have had to pay, and may also cover "pain and suffering" damages depending on the case.
How Do I File a Personal Injury Lawsuit in Jacksonville?
Aside from receiving treatment for any injuries, the most important part of filing a lawsuit in Jacksonville is finding the right attorney for your case, be it an attorney who specializes in catastrophic injuries, a medical malpractice lawyer or wrongful death lawyer. A personal injury lawyer in Jacksonville, FL will be more familiar with the nuances of the legal system specific to the area.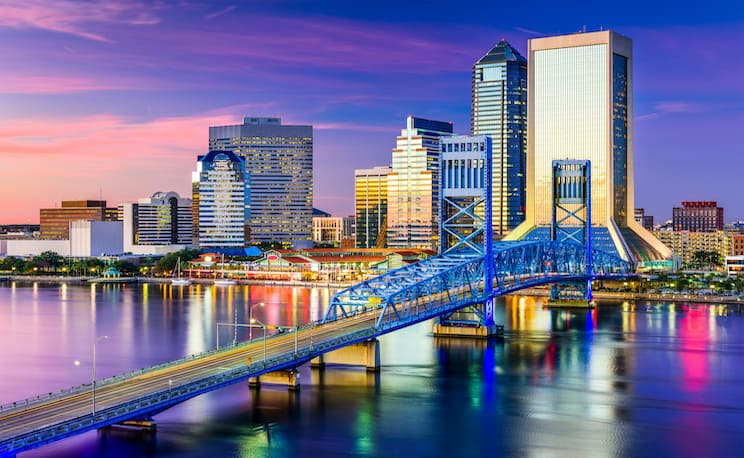 To build an effective case in court, you will need documentation. Any material that proves the prosecution's version of events such as photos taken at the scene and police reports go a long way to establishing credibility. Invoices for treatment or rehabilitation, receipts for expenses, and bills for fixing property damage can demonstrate the consequences of the injuries the prosecution suffered. The more hard evidence a lawyer has, the more likely it is that their side of the story will resonate with a judge, and the harder it will be for the defense to cast doubt on their account. Documentation that proves the extent of your injuries like photos, medical records, and proof of the financial burdens you face also help flesh out the argument for damages.
What Is the Process Like in Personal Injury Lawsuits?
Generally, the prosecution will try to make an argument that the defendant was negligent and that their negligence caused or contributed to the accident, and that the defendant is then responsible for damages. The prosecution will use the evidence that you provide them, along with any additional evidence they find during the lead-up to and course of the trial. This is why having as much documentation as possible is critical to building a strong case for legal damages.
Depending on the situation, the legal course of action may look different. For instance, a drug company that released a medication without disclosing adverse side-effects may be found negligent and may be open to class-action drug lawsuits. Despite case differences, the same principles of using hard-evidence still apply.
Finding the Leading Jacksonville Personal Injury Lawyers
The trauma and financial cost of an accident can be so severe at times that it permanently alters the course of one's life. A preventable accident should not put even more undue stress on a person whose focus should be on their recovery.
The right attorney is crucial to building cases such as these, one who is compassionate and well-versed in the laws specific to Florida and Jacksonville. Personal injury lawyers are your advocates in these times of uncertainty.
The Russo Firm
The Russo Firm has decades of experience fighting for compensation in personal injury lawsuits. Their attorneys have secured over $1 billion in damages over the past 25 years. The firm has a branch directly in Jacksonville and is committed to helping injured people advocate for the justice they deserve. The Russo Firm provides free consultations in multiple languages and assists victim's families every step of the way.
How The Law Center Can Help
The Law Center is dedicated to connecting people with their network of reputable, experienced attorneys in the Jacksonville area. If you have a personal injury, be it from medical malpractice, property damage or a wrongful death case, call 561-678-4584 or fill out the form below to get started on your path toward justice and recovery.