Was Anyone Injured in the Accident?
If so, then you have a legal obligation to render aid if you can do so safely. In all events, make sure someone has called 911 and has informed first responders about the nature of any injuries.
Are you Standing in a Dangerous Zone?
Do not risk sustaining injuries in a secondary accident. If possible, move your car to the shoulder and out of traffic. If your car cannot be moved, then get out and move a safe distance away (if possible). No matter what though, do not leave the scene.
If anyone else at the scene is unable to move, try to set up warning signals at a safe distance to alert oncoming traffic of the accident.
Florida Contributory Fault Law
Under Florida law, your degree of fault for causing a bad car accident counts against the compensation you can receive. For example, if a defense lawyer can convince a judge or jury that you bear 20% of the fault for an accident, then the law allows you to recover a maximum of just 80% of your damages. Therefore, it's very important to watch what you say.
Always seek medical attention after a crash, even if you think you only have minor wounds. Many severe injuries, like brain damage, take time to show symptoms. In addition, seeing a doctor ensures that you have detailed medical records of injuries. Those records will prove valuable when the time comes to make a claim for damages.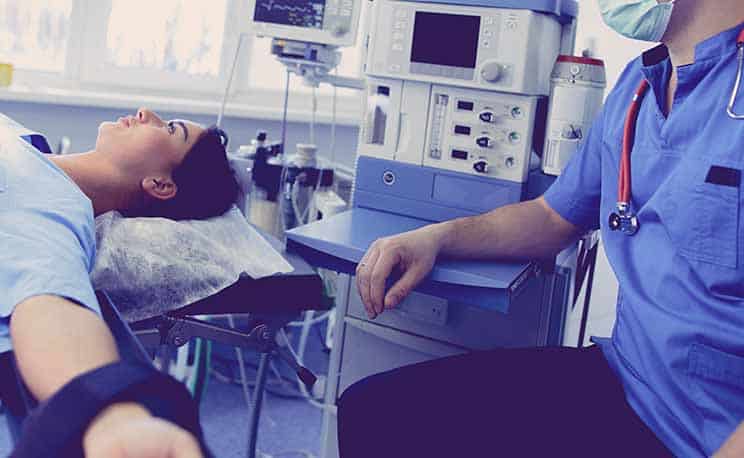 Step 4: Call a Lawyer
No matter what injuries you sustained and to what degree a car accident harmed you, an experienced car accident attorney can help you seek justice and obtain the compensation you deserve.
Car Accident Injury Lawyer
A skilled attorney will take the necessary steps to obtain compensation for costs and difficulties associated with any injuries you sustained, including your medical expenses, lost wages, and pain and suffering.
Learn more about personal injury claims and car accident lawsuits.
Car Accident Property Damage Lawyer
If your car was damaged in the accident, you should speak to an attorney who represents Florida car crash victims. A Florida personal injury lawyer who represents car crash victims will work to ensure you receive full payment for the cost of repairing or replacing the vehicle, in addition to any valuable personal items that may have been damaged in the crash.
Car Accident Wrongful Death Lawyer
Seasoned Florida motor vehicle accident attorneys represent grieving families of victims who succumb to injuries in a fatal car accident. Under Florida law, families have certain rights which make them eligible to receive substantial compensation for their tragic loss to pay final expenses, to support them through their mourning, to help replace a loved one's income and more.
What Evidence Will My Attorney Need for My Car Accident Lawsuit?
Every car accident has its own unique circumstances, but in general attorneys for accident victims need evidence to prove how the accident happened, who was at fault, the exact damages that were sustained, and what amount of compensation the victims deserve to receive. Ideally, victims can gather a substantial portion of this evidence at the crash scene. Of course, that is not always possible. Injuries and the need for emergency medical attention take priority.
Accident Report
Police who respond to the scene must prepare a report that identifies basic information about the accident's time, location, and circumstances. The report may also give a preliminary assessment of fault.
Information of Everyone Involved
Under Florida law, any driver in an accident involving injuries, fatalities, or property damage must disclose to the other drivers and law enforcement on-scene his or her "name, address, and the registration number of the vehicle he or she is driving." In addition, a driver "shall upon request and if available exhibit his or her license or permit to drive." Beyond that legal requirement, police or victims should also gather names and contact information for others involved in the accident, such as the passengers of the vehicles and any witnesses.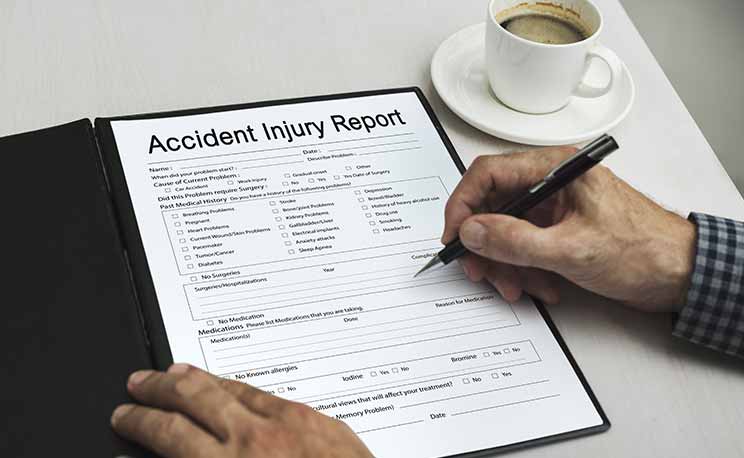 Witness Statements
Police will often take statements of witnesses who saw the accident happen and can provide insight into its causes. Even if police do not gather witness statements, victims or their attorneys can do so after the fact.
Photos & Video
Still images and video of all aspects of an accident scene provide important information about the circumstances of a crash. Police will often take pictures, but victims should feel free to use their phones to capture these photos and videos, if they can do so safely. There is no such thing as too many pictures of a crash scene.
To speak with an expert car accident attorney in Florida, contact The Law Center by filling out the form below or calling us at 561-678-4584. We will connect you with the legal team who will fight for you to get the compensation you deserve.
Notify Your Insurance Carrier That You've Been in a Wreck
Most auto insurance policies require you to tell your own carrier that a recent car accident has occurred and that you suffered injuries. This will trigger coverage under your Florida "personal injury protection" insurance, which all Florida drivers are obliged to have.
Should I Contact the Other Driver's Insurance Carrier?
You should not speak to the other driver's insurance carrier. Leave that task to an experienced car accident injury attorney. Insurance companies can try to take advantage when dealing with an accident victim directly, by offering settlements far less than what the victim deserves.
Filing a Lawsuit after a Car Accident
Never attempt to take legal action on your own. Focus your energy on healing from your injuries. Leave the job of identifying the parties with legal liability to you, and filing a lawsuit to force those parties to pay you compensation, to an experienced car accident injury attorney.
How We Can Help
Car Accident Attorneys in Florida
The Russo Law Firm
The Russo Law Firm represents car accident victims throughout Florida. The legal team at The Russo Firm are passionate about seeking justice on behalf of their clients and getting them the compensation they deserve for any injuries, property damages, and losses suffered in a car accident. Over its 25 years of practice, the firm has obtained billions of dollars in results for clients, including multi-million dollar settlements and judgments for individual Florida car accident victims.
The Law Center
The Law Center connects Florida car accident victims with skilled and experienced attorneys who are experts in the areas related to the victim's case. If you have been involved in a car accident in Florida, contact us today to connect with a leading car accident law firm that can help you with your claim and get you the compensation you deserve. Call 561-678-4584 or fill out the form below to get started on the path toward justice today.