Florida Labor Unions
Labor unions throughout the United States have and continue to be integral to protecting workers' rights, helping injured workers, like workers with asbestos exposure injuries, and ensuring safe working conditions at job sites. Union workers are also afforded more workers rights and have more legal protection in the workplace when they join together as a group. In Florida, there are many labor unions where workers have the option of joining.
North America's Building Trades Union (NABTU)
Representing construction workers in Florida, as well as all over North America, NABTU not only exists to protect benefits and wages for their workers, but is also involved in legislative and governmental affairs. NABTU works to protect construction workers and their working conditions as construction workplace accidents can take place if safety measures are not in place and followed strictly by employers and workers.
To learn more about NABTU visit: https://nabtu.org
Brotherhood of Locomotive Engineers and Trainmen (BLET)
BLET is the first railroad workers trade organization in the United States. BLET represents and protects the rights and interests of:
Locomotive Engineers
Conductors
Brakemen
Firemen
Switchmen
Hostlers
Other train service employees
Learn more about BLET at: https://www.ble-t.org
International Association of Heat and Frost Insulators (IAHFI)
Established in 1903, IAHFI supports, protects, trains and defends workers in the field of insulation. Trades included in the union are:
Mechanical Insulation
Firestopping
Infectious Disease Control
Asbestos & Lead Mitigation
Sound Attenuation
Specialty Fabrication
Historically, workers in these trades were exposed to asbestos and have subsequently been diagnosed with mesothelioma, asbestos related lung cancer, asbestosis, and other asbestos related injuries. IAHFI has been instrumental in substantiating the link between asbestos exposure and injury and coercing the government to enact stricter asbestos regulations.
If you were exposed to asbestos and have been diagnosed with an asbestos exposure disease, we can help. Call 561-678-4584 or fill out the form for legal support and guidance.
To learn more about IAHFI visit: https://www.insulators.org
Bricklayers and Allied Craftworkers (BAC)
As the oldest union in North America, BAC represents and protects craftworkers, ensuring they have fair wages, superior benefits, and safe working conditions, in addition to fostering community among members. Members of BAC include:
Bricklayers
Stone and Marble Masons
Cement Masons
Plasterers
Tileseters
Mosaic and Terrazzo Workers
Pointers, Cleaners and Caulkers
Learn more about BAC at: https://bacweb.org
Florida Veteran Resources
When American veterans return home from their service, it is our privilege and duty as citizens to ensure the needs of these heroic men and women are taken care of. As many veterans were exposed to asbestos in the military and are now suffering with severe injuries from the exposure, there are special veteran services and resources in place in Florida specifically to help these injured men and women.
If you are a veteran in Florida who has been diagnosed with mesothelioma, lung cancer or an asbestos-related disease, or are looking for other services and resources, Florida has veteran programs to help you.
Veterans who have been sick or injured should contact The Law Center to get legal help.
Make the Connection
Partnered with the Veterans Affairs (VA), Make the Connection provides resources to veterans, such as mental health counseling, medical services, and telemental health treatments.
To learn more about Make the Connection visit: https://maketheconnection.net/resources
Veterans Transportation Program
For veterans in Florida who would like to take advantage of VA programming and services, but are unable to get to the VA centers on their own, the Veterans Transportation Program provides veterans with transportation to and from VA centers.
Learn more about the Veteran Transportation Program at: https://www.va.gov/HEALTHBENEFITS/vtp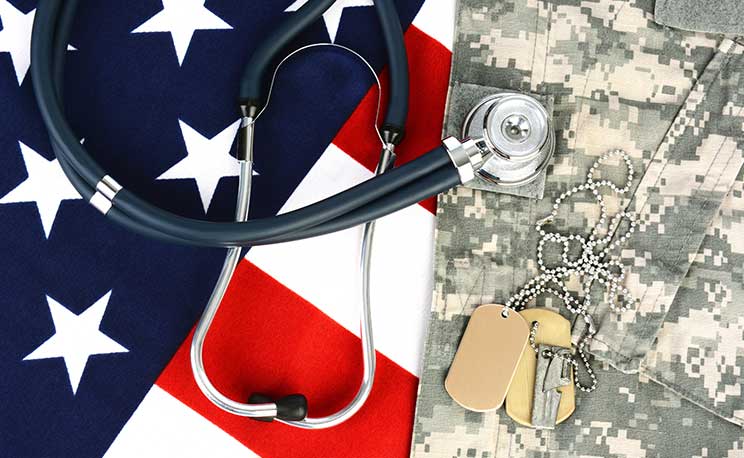 Brain Line
Brain Line provides information and various forms of support and resources for veterans suffering from traumatic brain injuries and post traumatic stress disorder. Brain Line also offers support to Veterans' families and caregivers.
Learn more about Brain Line at: https://www.brainline.org/military-veterans
Florida Legal Resources
Personal Injury Legal Help in Florida
The Russo Firm
If you have been injured in Florida by another person, business or entity, be it from a workplace accident, a construction accident, a car accident or any wrongful act of another, The Russo Firm will fight to obtain the justice you deserve.
With 25 years of experience and proven results in getting the maximum recovery for clients, The Russo Firm is equipped to serve you through what can be a complicated and stressful legal process.
If you were hurt in a car accident, are dealing with a medical malpractice case, or have sustained an injury caused by the negligence of another, you have enough on your plate. Working with a leading legal team like The Russo Firm to guide you through the legal process can make all the difference.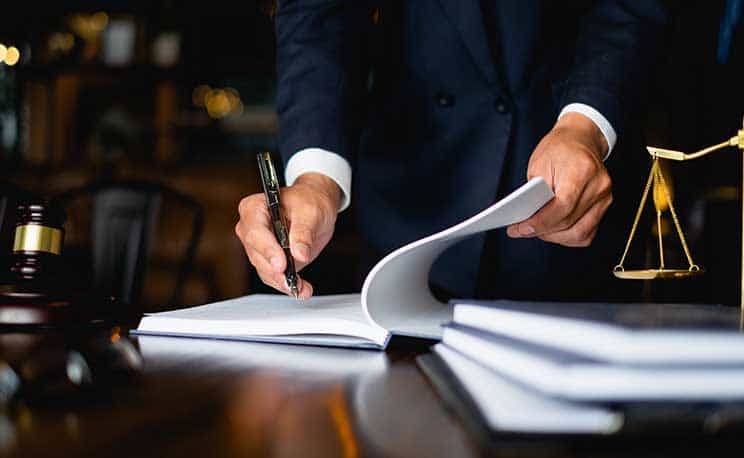 To learn more about The Russo Firm, visit our partner page. You can also request a free case evaluation by calling our immediate legal support at 561-678-4584 or filling out the form below.
The Law Center
The Law Center's mission is to help people who have been wrongfully injured by others. The Law Center pairs people who have been made sick or injured by the negligence of another with the local attorneys who specialize in the practice area relevant to the injured's case. With a network of leading attorneys throughout the country, whether you are looking for an attorney for a car accident case, a traumatic brain injury lawsuit, a slip and fall claim among many others, The Law Center will connect you with a dedicated and caring legal team. Fill out the form below or call our always available support at 561-678-4584 for immediate assistance.