What is a Personal Injury Lawsuit?
Personal injury suits arise when injuries or death occur due to a degree of responsibility of another party. Negligence is the legal basis for these types of claims and lawsuits, as it alleges failure to exercise an established level of care to minimize the risk of injury and consideration of others' wellbeing. Compensation is awarded in personal injury cases to reimburse medical treatment, alleviate corresponding financial obligations or, in particularly heinous circumstances, to repay for extraordinary pain and suffering caused by the incident.
Types of Personal Injury Lawsuits
Bites or injuries caused by animals or pets
Medical malpractice
Premises liability including slip and fall cases
Wrongful death
Automobile, truck, and motorcycle accidents
Product liability
Defective drugs and medical devices
Workplace injuries
Traumatic brain injuries
Filing a Personal Injury Lawsuit in Alpharetta, Georgia
As an important first step in the aftermath of an accident or injury, it is important to contact a legal specialist to understand your rights and protections established under Georgia state law. There are important items which need to be filed in a timely manner to ensure full compliance with the state's statute of limitations, which renders case eligibility. The statute of limitations for personal injury lawsuits in Georgia are typically two years from the date of injury.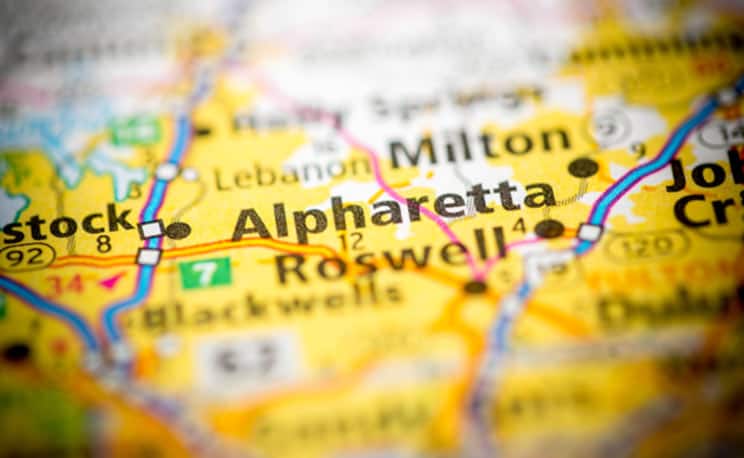 How Can I Determine if I Have a Personal Injury Claim?
If you or someone you know has been injured as the result of an action or inaction of another, you could be entitled to compensation. Specialized personal injury attorneys can better assess cases and determine eligibility and liability for filing a claim or lawsuit against those responsible.
To help determine if you have a personal injury claim, call 404-369-1421 or fill out the contact form below to discuss your case with an experienced personal injury lawyer in Alpharetta, Georgia.
Who is Held Liable in a Personal Injury Lawsuit?
An entity which negligently contributes to the injury or death of another can be held liable in a personal injury lawsuit. Anyone from negligent employers, careless machine operators, unsafe drivers, and property and pet owners can be named as defendants in personal injury cases.
Personal Injury Damages
Compensatory and punitive damages can be recovered in personal injury suits and legal proceedings. Reaching a settlement or a verdict can reimburse or compensate those injured and also serve as a financial penalty for demonstrated negligence. Damages signify financial packages awarded to a victim that quantify any physical or material treatments and repairs. Additionally, personal injury cases sometimes offer compensation for lost wages in the case that the victim cannot meet their professional commitments as a result of the accident.
How are Personal Injury Damages Calculated in Alpharetta, Georgia?
Personal injury lawsuits in Georgia are defined as actions against those considered responsible for injuries and accidents that have occurred in the past two years. Georgia has implemented a modified comparative fault rule that negates damages if the plaintiff is found to be more than 50% at fault. If the plaintiff is determined to be less than 50% at fault, the amount of damages they are entitled to will be reduced by their percentage of fault. Under state law, there is no maximum for damages claimed.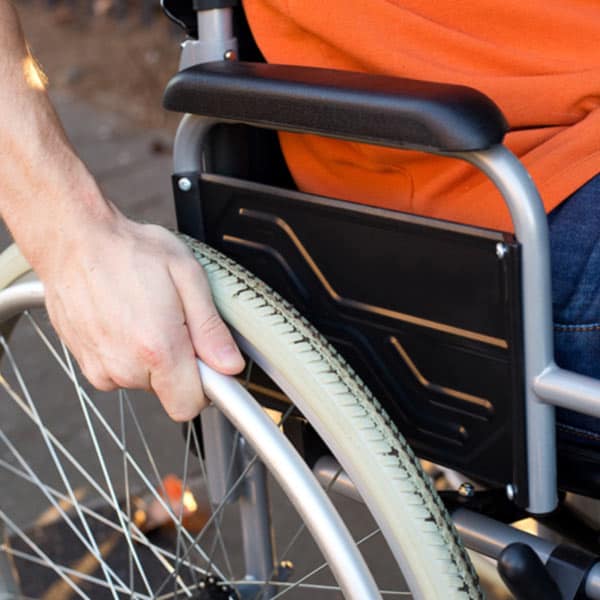 Finding the Leading Personal Injury Attorney in Alpharetta, Georgia
In order to increase the chances of recovering maximum damages for an injury or wrongful death, it is best to file claims and lawsuits through a top-tier personal injury lawyer in Alpharetta, Georgia. There are many attorneys and firms who specialize in personal injury law, but finding the right one can make or break your case. Enter Turnbull Law Firm, a premier Law Center partner.
Turnbull Law Firm
As a firm committed to service through hard work and diligence, the specialized team at Turnbull Law Firm, PC has achieved noteworthy success in representing many clients from around the state of Georgia. The firm's accumulated experience in guiding victims throughout the subsequent legal processes has resulted in high verdicts, settlements, and compensation packages for their clients.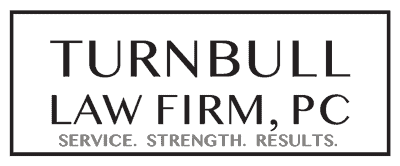 The Law Center
One of the best ways to find out if an injury or death is eligible for a lawsuit is to contact The Law Center. The Law Center is a leading advocacy platform dedicated to medical and legal information in addition to introducing individuals to a network of strong legal partners who are ready to help. Call 404-369-1421 or fill out the form below to be matched with a trusted, compassionate, and expert personal injury attorney in Alpharetta, Georgia who will fight on your behalf to seek justice and obtain the financial compensation you deserve.