Step 1: Safety
Following a car accident, the first step is to assess the situation and make sure everyone involved is safe. Look around and ask yourself:
Was Anyone Injured in the Accident?
Check to see if you or anyone else suffered injuries. Remember, not all injuries are noticeable to the eye right away. For example, someone may suffer from brain damage after a car accident, and those injuries may not present symptoms for months following the collision.
Are you Located in a Dangerous Zone?
Louisiana law requires all drivers involved in an accident move their vehicles to the shoulder of the road, when possible. If your car is immobile but you are already in a safe area, keep your seatbelt fastened and turn on your hazard lights to alert other vehicles of the situation. If you must exit the vehicle after a car accident, be cautious of the surrounding environment and make sure you are visible to any oncoming traffic.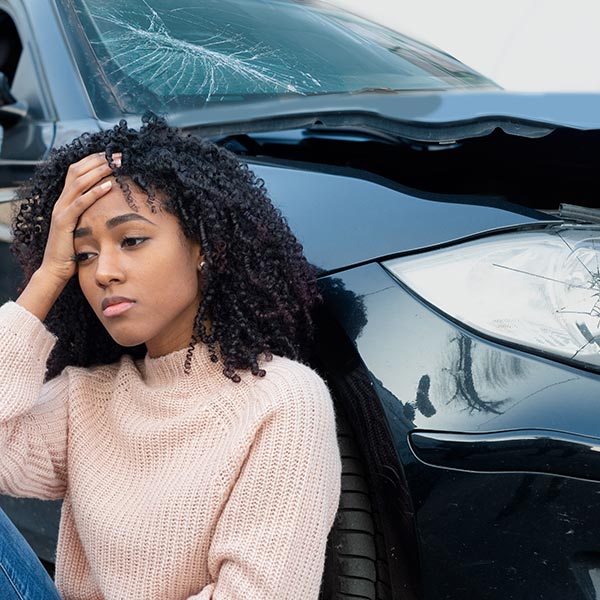 Step 2: Do Not Admit Fault
A person should never admit fault after a car accident. Though you may have the impulse to say "i'm sorry" to the other driver involved, this can actually be considered an admission of fault. Because determining fault is a key aspect to any car accident case, apologizing or saying anything that can be construed as admitting fault of any kind should be avoided.
Louisiana Contributory Negligence Law
What happens if a jury, after hearing all of the evidence presented in court about the circumstances of the car accident, decides that both parties are at fault? Louisiana follows a pure comparative negligence law, which means that the amount of damages recovered by the prevailing party will be reduced in proportion to their percentage of fault. This means, if the injured party is decided to be 30% at fault for the accident, they will receive 70% of the damages awarded to them.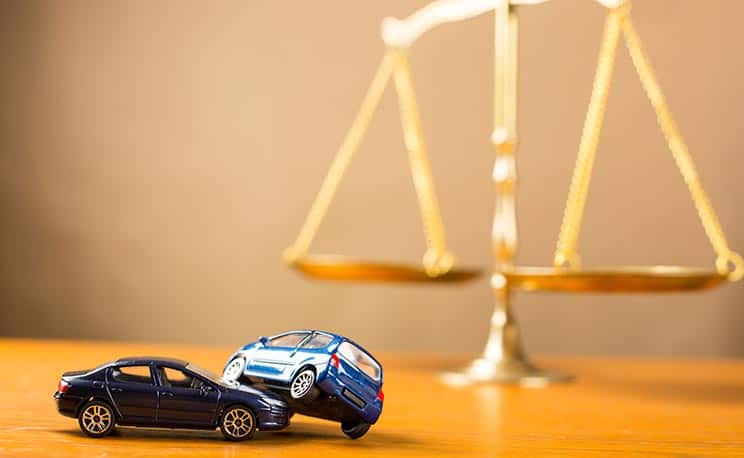 Step 3: Call the Police & Seek Medical Attention
Following an accident, immediately call the police and seek medical attention. While Louisiana law states that the police must be summoned if an accident results in an injury or property damage of $500 or more, the police should always be present at the site of any car accident to create and file an accident report.
It's important to seek medical attention right away for an injury, no matter how minor or serious. Having an official record of your injuries can be integral to your car accident injury claim.
Step 4: Call a Lawyer
After a car accident, a person may choose to seek compensation for damages to their property or for an injury. The family of someone who was killed in an accident, may also want to bring a wrongful death claim to obtain damages for their loss.
Whichever claim you decide to make, it's important to have the right legal specialists on your team. The Law Center is here to connect you to the leading Louisiana car accident attorneys who will fight to get you the compensation you deserve and seek justice on your or your loved one's behalf. To speak with an attorney today call 504-533-3733 or fill out the form below.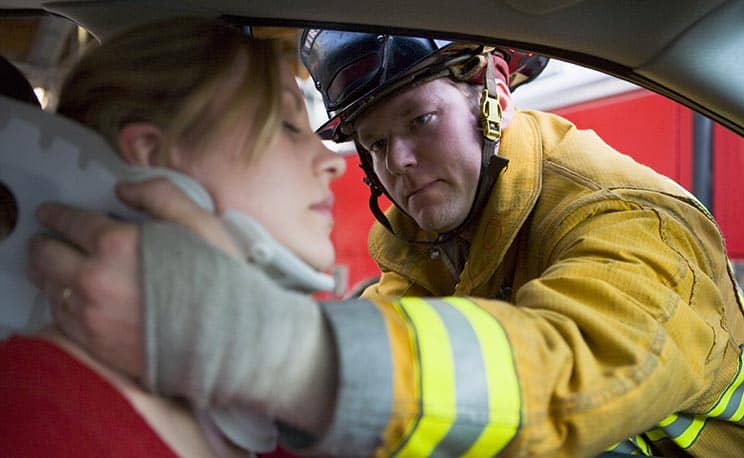 Car Accident Injury Lawyer
A car accident injury lawyer will protect the rights of a car accident injury victim, help them avoid liability for the accident, and work to obtain the maximum amount of compensation for which they are eligible.
Car Accident Property Damage Lawyer
The help of a car accident property damage attorney may be useful when dealing with other parties involved and handling matters such as insurance claims, as they have experience dealing with large insurance companies, filing lawsuits, and ensuring that their clients are fairly reimbursed.
Car Accident Wrongful Death Lawyer
A car accident wrongful death lawyer specializes in securing compensation for the family of a victim of a fatal car accident. These legal professionals are experts in sensitively guiding families through the legal process of a wrongful death lawsuit.
What Evidence Will My Attorney Need for My Car Accident Lawsuit?
Though it may not be a person's first instinct after a car accident, if one is physically able, it is important to collect certain pieces of evidence at the time the collision occurs. This information can prove to be highly useful for your attorney to make your case if the accident results in a lawsuit.
Accident Report
Accident reports are filled out by the police officers on site of the accident. They contain valuable information for insurance claims and lawsuits, and may be obtained by contacting the law enforcement agency that reported to the accident.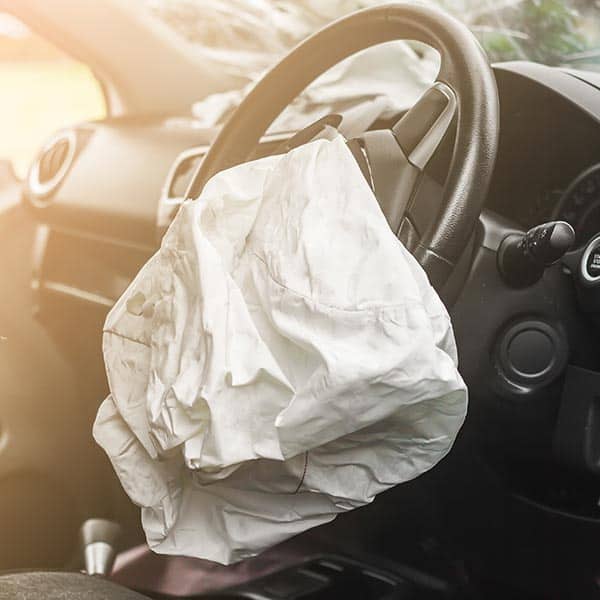 Information of Everyone Involved
Under Louisiana law, the driver of each vehicle involved in an accident must share the following information with all people who suffered an injury or property damage as a result of the accident:
The name and address of the owner and driver of the vehicle
The license number of the vehicle
The name of the vehicle's liability carrier
The name, address and telephone number of the insurance agent who procured the liability policy for the vehicle
Witness Statements
Written or recorded statements from people on the site of an accident are often crucial to the success of a claim. Witness statements should include details about who was involved in the accident, what exactly transpired, as well as when and where it occurred.
Photos & Video
Photos and video of an accident serve as visual evidence and are invaluable to car accident claims. It is useful to take photos of the interiors and exteriors of all vehicles involved, particularly any damage sustained, the weather and road conditions, and any injuries that resulted from the accident.
Other Helpful Items:
Documenting the location of the cars before and after the collision may be useful to an attorney in a car accident lawsuit. This includes where the cars had been driving from and to, the location of the collision, and where the cars ended up after the crash. Attorneys may also need information regarding the time of day, the weather conditions (i.e. rain or fog), and road conditions (i.e. icy or wet roads).
Step 5: Dealing with Insurance and/or Filing a Lawsuit
If you have been involved in any recent car accidents, your insurance carrier will most likely pay for some of the damages, but you may also be eligible to receive additional compensation through a lawsuit. To ensure you receive the maximum amount of financial recovery following a car accident, it's best to have a skilled accident lawyer in your corner. Call 504-533-3733 or fill out the form below to have The Law Center connect you with an expert car accident attorney today.
Notify Your Insurance Carrier That You've Been in a Wreck
A driver must notify their insurance carrier of a recent car accident as soon as possible.
Should I Contact the Other Driver's Insurance Carrier?
You should not. It is important that whoever contacts the other driver's insurance carrier has experience speaking and negotiating with insurance companies. This mitigates the risk of receiving low offers or sharing information that may hinder your case. For this reason, always have your car accident attorney correspond with the other party's insurance carrier.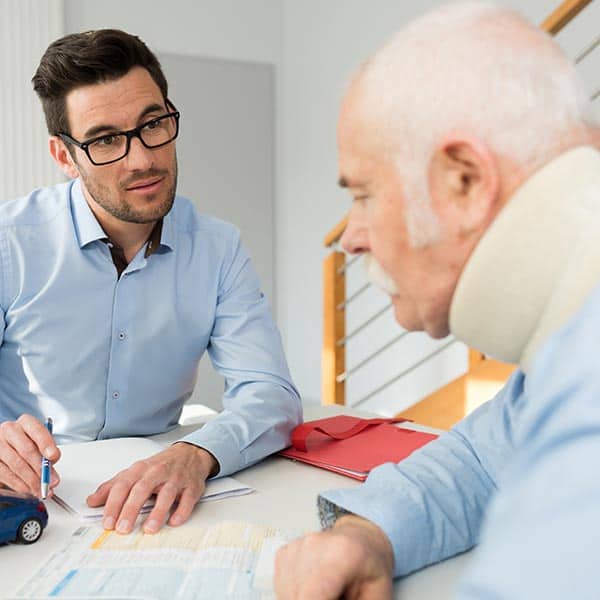 Filing a Lawsuit after a Car Accident
Louisiana imposes a one year time limit, or statute of limitations, on claims for accident-related injuries or property damage. Retaining an experienced car accident attorney is integral when filing a lawsuit. Attorneys will help file a claim, negotiate the best possible financial outcome, and ensure just compensation.
How We Can Help
If you are looking for a car accident attorney or car accident law firm in Louisiana, the Law Center can help.
Car Accident Attorneys in Louisiana
Egenberg, APLC is a law firm specializing in personal injury lawsuits. The firm's experienced and dedicated attorneys represent car accident victims and help them with filing personal injury claims, handling insurance-related issues, and receiving monetary compensation for the damages and injuries resulting from car accidents.
The Law Center
The Law Center aims to pair people who were injured by the negligence of others with the leading local legal teams who are experts in the field of the injured's case. If you have been in an auto accident and are looking for the best car accident legal help in Louisiana, contact us by calling 504-533-3733 or fill out the form below to be connected with a leading attorney and start on your road to recovery today.