What are Product Liability Lawsuits?
Products liability is the idea that manufacturers, processors, and sellers of products are responsible for an individual's physical injury or property damage caused by using a product as intended. A products liability lawsuit allows the product user to seek compensation for their resulting injury or property damage. There are three main reasons a product may be considered defective: (1) it was manufactured incorrectly; (2) it was designed dangerously; or (3) it did not have adequate warnings or instructions on proper use. A product user need not identify a specific defect in the product in order to file a products liability lawsuit.
10 Common Types of Defective Products in Product Liability Lawsuits
Below is a breakdown of the 10 most common types of defective products in product liability lawsuits. If you or a loved one has experienced any of the below defective product types, you may have a case. Contact The Law Center at 866-465-1419 or fill out a free case form.
1. Cars and Other Motor Vehicles
An individual who is injured or whose property is damaged by car or other motor vehicle accident caused by a defect in the motor vehicle may be entitled to bring a defective product lawsuit. Examples of car or other motor vehicle defects may be found in the brakes, seatbelt and airbag mechanisms, engine, gas tank, or tires. 
2. Pharmaceutical Drugs
In a single quarter of 2018, 84 companies reported a recall of a pharmaceutical product. An individual who has suffered injury after ingesting prescription pharmaceutical drugs may be entitled to bring a defective product lawsuit. In the case of injury by prescribed pharmaceutical drugs, the injured individual can not only hold the manufacturer and sellers liable, but also potentially the prescribing physician, sales representatives, and pharmacists.
In April of 2020, the FDA recalled Zantac and the Zantac  generic ranitidine due to high levels of cancer causing chemicals. If you or a loved one was taking Zantac and have been diagnosed with cancer call 866-465-1419 or fill out the form below. The Law Center can help. 
Learn more about the Zantac recall and the associated Zantac lawsuits.
3. Medical Devices
An individual who has been injured after having a medical device implanted may be entitled to bring a defective product lawsuit. For example, an individual who has experienced health issues after implementation of devices, such as a transvaginal mesh, metal-on-metal hip replacement, Essure implanted birth control device for women, or products to prevent heart attacks may have a defective product claim. Call 866-465-1419 or fill out the form below to connect with a premier products liability attorney.
4. Household Appliances
Appliance malfunctions are a leading cause of home fires. Dryers, microwaves, coffee makers, stoves, heaters, and hot plates can be defective products prone to fire due to lacking safety precautions, low quality components, poor wiring design, or poor manufacturing quality.
5. Cleaning Products
An individual who experiences negative symptoms after using a cleaning product may have a defective product claim. Common symptoms caused by inhalation or ingestion of cleaning products are burning eyes, nose and throat, nasal problems, cough, headache, dizziness, and nausea. One study has shown that up to 75% of cleaning products contained harmful irritants and corrosive substances.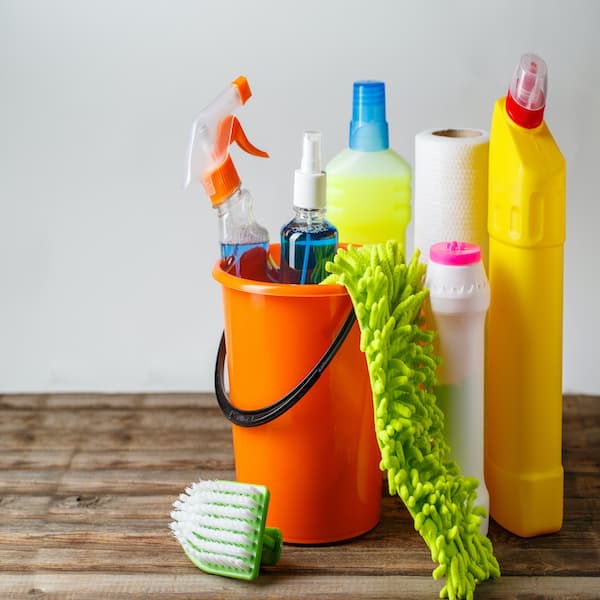 6. Children's Toys
According to the U.S. Consumer Product Safety Commission, in 2018 there were 226,100 hospital-treated injuries and 17 toy-related deaths in children under the age of 15. Riding toys are the leading cause of toy-related injuries, but other common causes of defective product injuries include choking, suffocating, or drowning.
7. Food Poisoning
The federal government estimates that there are about 48 million cases of foodborne illness each year, making about 1 in 6 Americans sick. Common causes of food poisoning are bacteria and viruses, parasites, and allergens. An individual who experiences food poisoning after consuming food may be entitled to bring a defective product lawsuit against the manufacturer, producer, and seller.
8. Cosmetics
Since 2009, around 600 cosmetic manufacturers have reported using 88 chemicals, in more than 73,000 products, linked to cancer, birth defects, and reproductive harm. An individual who experiences skin irritation, rashes, or other more severe health problems after using a cosmetic product may be entitled to bring a defective product lawsuit.
9. Environmental Products
Chemical components of many pesticides and other common weed killers may cause cancer in an exposed individual and are also known to cause birth defects. Injuries commonly passed onto children of exposed individuals include prostate disease, obesity, ovarian disease, and birth abnormalities. In addition to the manufacturers of these products, persons injured by exposure to environmental products may also hold their employers and other property owners liable for such injuries.
The Law Center's national network of leading partner law firms can help you seek eligibility for compensation if you have been exposed to toxins and diagnosed with cancer or other serious illness from chemicals, substances, or products like Roundup, Asbestos or Juul. Understand more about our network by browsing claims and featured articles, specifically those on practice areas and medical and community resources.
10. Industrial Equipment
A 2016 study reviewed 773 industrial accidents and determined that 272 of those accidents were related to equipment failure and 13 of those had direct human consequences. Defects in industrial equipment often severely harm employees, causing head injuries, loss of a limb, or other fatal injuries.
Filing a Product Liability Lawsuit
If you have been injured and believe you may have a products liability or defective product claim, the Law Center can help connect you with a legal team to assist you in filing a claim.
Hiring the Leading Defective Product Attorney
The Law Center is committed to connecting injured parties with high-quality legal teams, with specialized experience in product liability lawsuits, who have recovered billions of dollars for their clients. To speak with a products liability lawyer near you today, call 866-465-1419 or fill out the form below.