Defective Firearm Lawsuits
Accidental gun deaths in the United States decreased by 43% from 2001 to 2018, according to the Centers for Disease Control and Prevention's (CDC) Web-based Injury Statistics Query and Reporting System (WISQARS). However, gun ownership has not decreased. In 2017, the Washington Post reported that civilian-owned guns in the United States topped 393 million and in May 2020 amid the COVID-19 pandemic and racial unrest, Fox Business reported gun sales soared with an 80% increase over the previous year.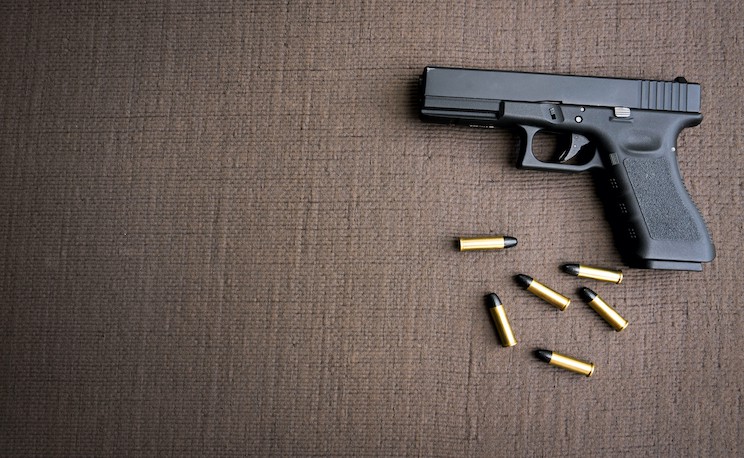 The huge demand for gun ownership requires increased manufacturing and affects the potential for gun defects throughout the distribution chain including factory, design, and mechanical errors. A firearm can be considered defective if the firearm recoils, explodes, or misfires causing harm.
Defective firearm lawsuits protect those injured or killed from firearms that did not function properly. A defective gun lawsuit is complex with shared governmental authority among local, federal and state – with federal law regulating the manufacturing, sale, and possession of firearms.
If you have been injured or have lost a family member due to a defective firearm, leave the overwhelming magnitude of legal intricacies to a skilled gun defect attorney. Call 866-465-1419 or complete the case form and make contact with The Law Center and its leading defective gun law firms.
Product Liability and Defective Firearms
The Protection of Lawful Commerce in Arms Act (PLCAA) outlines product liability as it relates to defective firearms. The PLCAA became federal law in 2005 mainly to prohibit civil liability against gun distributors, manufacturers, importers, or dealers of both firearms and ammunition for damages provoked by the misuse of their products by gun users. However, its code does hold manufacturers liable for injury, property damage, or death caused by a defect in the manufacturing or design of the firearm when it is used in the regular or reasonable manner in which it was intended for use. However, if the faulty discharge of the firearm was caused by an action that constitutes a criminal offense, then the liability is no longer on the designer or manufacturer. The PLCAA is not the only law that may impact a product liability gun defect lawsuit. Firearm laws differ by state and are independent of federal laws; firearm defects can also fall under tort law.
Filing a defective firearm product liability claim or lawsuit can ensure you are provided legal protection from errors that occur in the design and manufacturing phases of a firearm and that you receive compensation for your injuries or loss related to the defective gun.
Common Firearm Defects
Guns are considered defective whenever they fire without the trigger being pulled. There are many mechanical components on guns which increase the potential for defect and malfunction. Common firearm defects can concern the trigger assembly and the safety catch causing guns to discharge when dropped or bumped. Another common defect includes barrel failure, where rounds loaded and shot remain inside the gun and can lead to delayed or incomplete discharges or cause the firearm to explode. Additionally, defects can occur in ammunition like in a dud round of ammunition that fails to fire due to design or manufacturer defect.
Manufactures can also be held liable for failure to warn in a gun defect lawsuit if they were aware of a firearm defect and didn't notify the public of the known dangers.
Defective Gun Injuries
Firearm defects including faults in shotguns, rifles, or handguns can result in:
Bruising
Wounds
Loss of limbs
Hemorrhaging
Traumatic brain injury
Paralysis
Death
Defective Firearm Lawsuits
Most consumers are protected from defective products by the Consumer Product Safety Act (CPSA). The CPSA has the authority to pursue defective product recalls and bans. However, it's important to note that the CPSA does not cover firearms. Pursuing a recall or ban of a defective gun is also not within the authority of the Bureau of Alcohol, Tobacco, Firearms and Explosives (ATF) or the Protection of Lawful Commerce in Arms Act (PLCAA). Currently, legal recalls and bans of firearms would have to be voluntary by the company that manufactures the gun.
A defective firearm lawsuit is not only a way to recover damages for the mental, physical, and emotional suffering caused by a defective firearm, it is a way of pursuing justice. The lawsuits associated with proven defects champion increased firearm safety measures and can prevent similar gun defect injuries and wrongful deaths from happening in the future. To connect with a specialized personal injury attorney and get started on your defective firearm lawsuit call 866-465-1419 or fill out the form below.
Who Can Be Held Liable in Defective Gun Lawsuits?
Understanding the laws, the exact defect, and where in the firearm's production the defect and knowledge of the defect occurred can impact where the liability for the injury or wrongful death lies. Designers, manufactures, importers, marketers, and distributors can be liable in a court of law if a rifle, shotgun, or handgun is found defective.
What Evidence Will I Need for My Product Liability Lawsuit for a Defective Firearm?
In a defective firearm lawsuit damages may be recovered if strict liability can be proven. The elements of proof might include:
A manufacturing or design defect in the firearm exists
The manufacturing or design defect existed at the time the manufacturer or designer manufactured, distributed, or sold the firearm
The manufacturing or design defect in the firearm made the firearm more dangerous than an ordinary firearm user would expect – together with any actual knowledge or experience the user had with the firearm
The product manufacturing or design defect was the cause of the injuries claimed
Gun Defect Product Liability Damages
Product liability lawsuits allow the victim to pursue compensatory damages to recover:
Lost wages
Medical expenses
Disability expenses
Property repair or replacement expenses
Pain and suffering
Punitive damages may also be awarded to punish the defendant and are typically financially based.
Past Defective Firearm Lawsuits
In 2019, the United States Department of Justice Bureau of Alcohol, Tobacco, Firearms and Explosives (ATF) reported that there were over 8 million firearms manufactured in the United States in 2017. This number does not include the over 4.4 million that were imported in the same year. Imports include specific models from popular gun manufacturers like Glock and Sig Sauer. Some of the most respected and popular gun manufacturers have been involved in a shotgun, rifle, or handgun defect lawsuit including: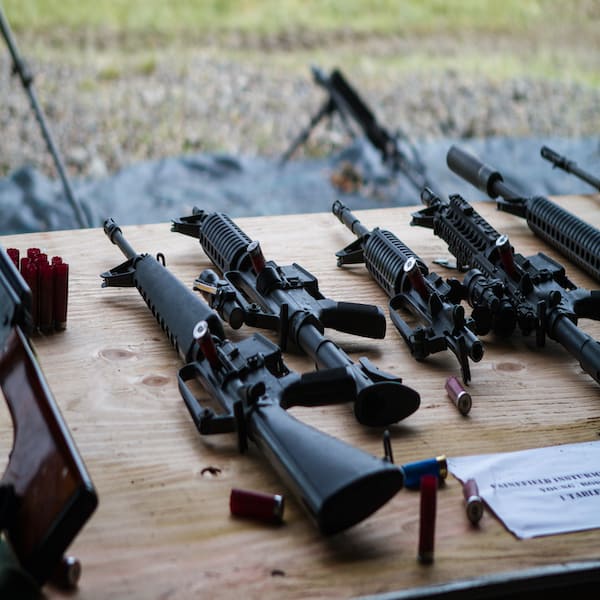 Remington
Taurus
Smith & Wesson
Sturm, Ruger & Co.
Finding the Leading Gun Defect Attorney
In the event of an accident, injury, or loss of life due to a defective firearm, the first step should always be to ensure health and safety. Following this, consultation with a skilled gun defect attorney can solidify the best path to recovering damages and remove the immense legal burden of proof, so that those suffering can concentrate on healing.
It is crucial that the defective firearm lawyer has the power of experience and knowledge to take on mammoth companies and cases such as these where the laws that apply can be federal, state laws, or local. Selecting a firm with lawyers that specialize in defective gun lawsuits increases the probability of receiving the maximum in compensation and enforcing justice.
The Law Center
The Law Center is a national network of leading attorneys and firms that specialize in unique practice areas. The Law Center's mission is to bring those who are responsible for wrongful injuries or death accountable to the victims by providing access to skilled legal representation and the medical and community resources needed to legally protect those who are unfairly suffering. Contact The Law Center today by calling 866-465-1419 or filling out the form below to get the specialized help you need to pursue damages and to start recovering from the suffering caused by a defective firearm.