Texas Women Injured by Defective Special Edition Sig Sauer P938 Handgun
In April 2020, a woman in Texas purchased a Sig Sauer P938 9mm special edition pistol. Only a few weeks after owning the firearm, she was reassembling the slide when it exploded in her hand. The culprit? A bullet that became lodged in the barrel of the gun. This Texas woman, who is now severely injured, is a licensed gun owner and has years of experience in handling firearms. Due to the defective handgun, she is now faced with significant medical bills and healthcare costs. 
Thankfully, she does have legal recourse to hold the liable party responsible for her injuries and obtain compensation. 
If you have been injured by a defective Sig P938 handgun, or any defective firearm, we are here to help. Defective firearm lawsuits can be especially complex, The Law Center is devoted to ensuring victims of defective gun injuries are placed in the best legal hands to ensure justice is properly served and maximum compensation is obtained. Call 866-465-1419 or fill out the form below to be connected with an esteemed and knowledgeable defective firearm lawyer near you.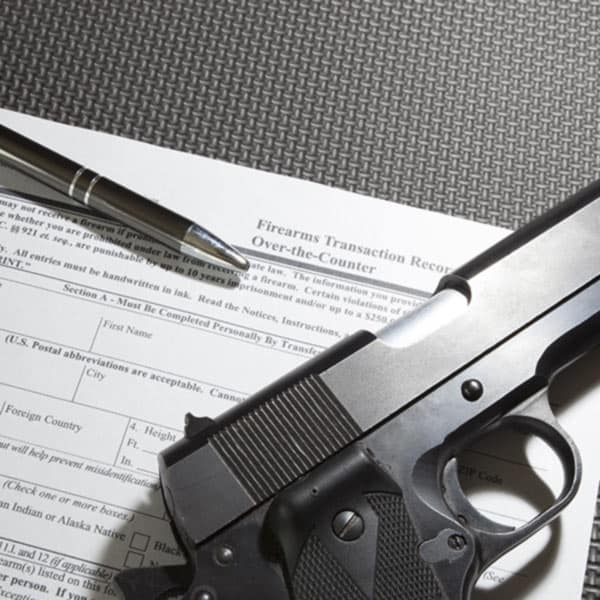 Defective Firearm Lawsuits
Defective firearm lawsuits are a type of product liability lawsuit and are brought when someone is injured from using a gun in the correct and regular manner in which the firearm is intended to be used. In these scenarios, the injured party can bring a claim against those who are responsible for the defect, which caused the victim's injury. Guns are considered faulty when they fire without the trigger being pulled, or in extreme cases, when a defective firearm explodes, injuring the user and bystanders in the process. Defective gun lawsuits can also be brought when faulty ammunition is the cause of injury or death.
The laws pertaining to defective gun lawsuits can be governed at the federal, state or local levels. Therefore, retaining the expertise of a knowledgeable and skilled defective firearm lawyer is crucial to holding the liable party responsible and obtaining compensation.
Who Can Be Held Liable in Defective Gun Lawsuits?
If a firearm is found to be defective and injures someone, there are a number of parties who can be held liable including:
Firearm designers
Firearm manufacturers
Gun Importers
Firearm distributors
Marketers
What Damages Can Someone Who's Injured from a Defective Firearm Obtain?
In a defective gun lawsuit, damages that can be awarded to the injured party include:
Medical bills
Lost wages
Pain and suffering
Property damage
Loss of consortium
Disfigurement
If the defective gun injury led to death, wrongful death damages may be awarded. These damages can include:
Funeral costs
Loss of future income
Loss of companionship or consortium
Reduced inheritance
Loss of guidance
Medical expenses incurred before the resulting death
Pain and suffering previous to the demise of the injured party
In cases of gross negligence or willful intent to harm, punitive damages may be awarded as punishment to the party responsible for the injuries sustained by their wrongful and harmful actions. 
If you believe you have a defective firearm claim and are entitled to damages, call 866-465-1419 or fill out the form to speak with a legal specialist and get started on your path toward justice and recovery today.
Why Should I File a Defective Gun Lawsuit?
If you are suffering from a defective firearm injury, you deserve justice. The medical costs associated with gun injuries can be considerable, and obtaining compensation through a defective gun lawsuit can help you pay for these oftentimes astronomical healthcare costs.
A defective firearm lawsuit also plays a significant role in pursuing justice for society at large, promoting increased firearm safety standards and laws, which can prevent defective gun injuries and wrongful death from occurring in the future.
To get started on your defective firearm claim, call 866-465-1419 or fill out the form below and The Law Center will connect you with a law firm near you who specializes in defective gun lawsuits.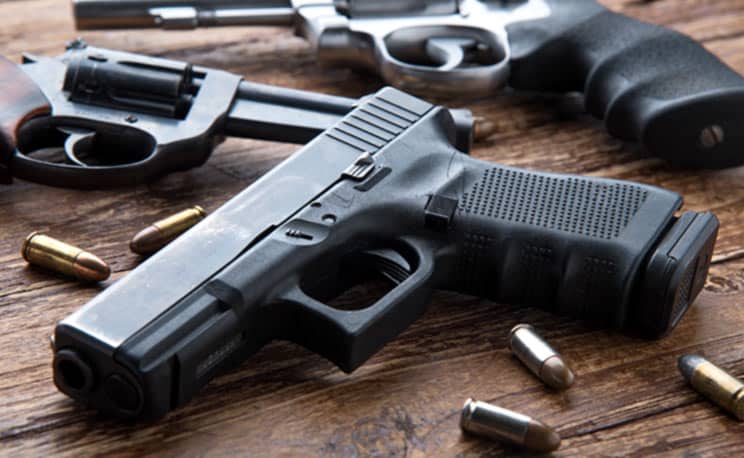 The Law Center
The Law Center's mission is to connect the victims of wrongful injury with the legal, medical, and community resources they need to obtain justice and compensation for their preventable suffering. Our strong network of talented and lauded attorneys are ready to take on your defective gun case so you can concentrate on healing and restoring your life to normalcy. To speak with a legal representative today call 866-465-1419 or fill out the form below.