In an event of death caused by the negligence of a driver in a road accident an injured person or his family, can make a claim against the wrongdoer. As a matter of fact, a person can lodge a personal injury claim by himself, however, this is not the right choice. Though a layman may file a claim but it will be a layman claim, having lesser chances of success, as the defendant party may have an expert lawyer to defend them, bashing the claim. In that case, engaging a Personal Injury Lawyer from the very beginning is the most appropriate way for lodging a successful personal injury claim against the negligent driver. A lawyer with experience in personal injury claims will be your companion throughout the process. He will be with you even at the appeal stage and that too without an upfront cost because most of the personal injury lawyers take a case on no win no fee basis.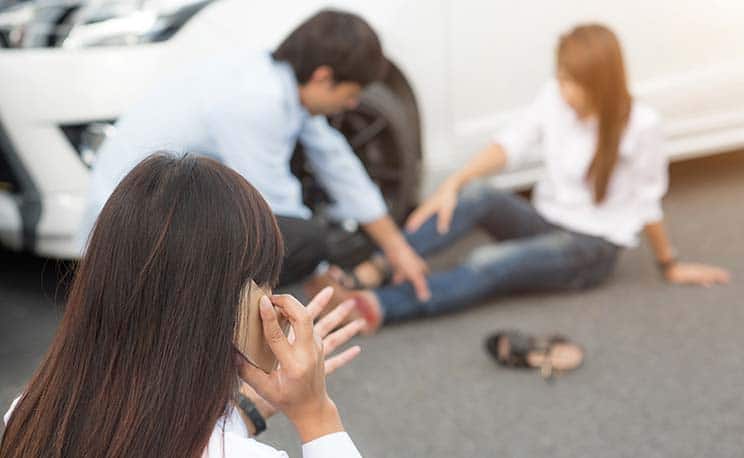 No doubt, you can personally file your claim against the person who caused the injury, however, engaging a personal injury lawyer for the claim will be beneficial. A few of the advantages you get in engaging a personal injury lawyer are discussed below:
No Hassle: Engaging personal injury lawyer gives you a hassle-free claim processing with a most likely success in getting what you deserve. You need not appear in proceedings or negotiations. All you have to do is engage a lawyer and the rest will be done by him.
No Upfront Cost: A personal injury lawyer will provide you his services with no upfront cost. This will help you in managing your financial matter without any extra cost of claim processing and litigation. You will pay when the lawyer succeeds in getting you compensation. Usually, a lawyer will get 30 -40 percent of the realized amount depending on where and how the claim settles.
Experience and Expertise: A lawyer dealing in personal injury claim has experience in dealing with such cases and he does it on a routine basis. Therefore, he knows the procedures, processes and above all the law. He will prepare the claim in accordance with law and recent court decisions to get you the most favorable verdict. His experience may also help in shattering the defence raised by the defendant which may not be possible in pursuing a claim personally due to lack of knowledge and experience in trial proceedings.
Negotiations: Since a personal injury lawyer has experience, he is the most suitable person to negotiate the claim settlement with the opponent party. Beware that the defendant might have engaged a lawyer, to refute your claim altogether. A lawyer will help you negotiate better and get the maximum for you.
More Chances of Success: With a personal injury lawyer dealing with your claim, you have more chances of success as compared to self-pursuit. As the lawyer is a specialist with experience in the field, he can secure your interests in a better way.
Peace of Mind: When you hire a lawyer to look after your case, you should be confident that all will be perfect. Hoping that your life will soon return to normal after you have been injured, missed weeks of work to heal and an endless amount of medical bills is what you desperately need. In order to heal, having an attorney on your side will give you that peace of mind that you need. This peace of mind is the best reason for hiring an attorney for you.
There are many lawyers and law firms that provide services in the area of personal injury claims. However, you will find that most of them specialize in a particular type of claims. You will have to do a lot of research to find a suitable lawyer for your claim to be lodged and pursued successfully. At The Law Center, we have a network of personal injury lawyer to deal with all types of claims. The Law Center provides you a one-stop-shop for all sorts of claims. Therefore, you need not to search for a suitable lawyer. The Law Center has a network of personal injury lawyers to suit your specific requirements in your locality. All you need is to share details of the incident and the rest will be done by our experts.
The Law Center will evaluate your claim for free! You need not spend anything to evaluate your claim by experts. Just share the relevant information with us and get expert advice on how to proceed. All the information you will provide to The Law Center shall be strictly dealt with confidentially. No worries about leakage of the information to any irrelevant party. We treat the information with due care and diligence.
It's simple! All you have to do is to share the details with our experts and the rest will be done by them; from finding a suitable lawyer and processing the claim. No hassle to book for an appointment. Just fill in the form or call 866-465-1419.