Aviation Accident and Injury Lawsuits
If a person is injured or killed in an airplane accident, a lawsuit to recover damages may be brought against those who are responsible for the incident. Aviation injury lawsuits may be brought for various types of injuries, ranging from injuries sustained from a suitcase falling out of an overhead bin, to a hot drink spilled from a beverage cart, to serious traumatic brain injuries from a plane crash.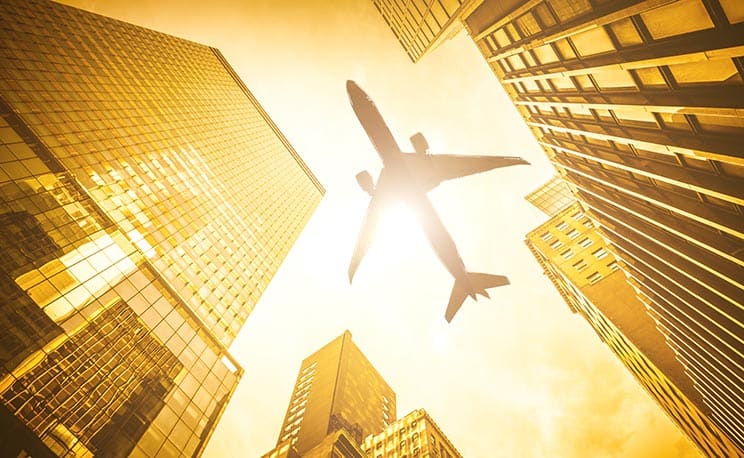 Who Can Bring Aviation Injury Lawsuits?
An aviation lawsuit may be brought by passengers who are injured during flight, family members of passengers killed in an airplane accident, and witnesses of an airplane crash who experience emotional trauma as a result.
Passengers Who are Injured on an Airplane
Airplane passengers or legal guardians of passengers who are injured on an airplane may bring an aviation injury lawsuit against the parties responsible for the incident.
Family Members of Passengers Killed in an Airplane Accident
In most states, the spouse and children of someone killed in a plane accident are entitled to bring a claim for damages in a wrongful death or "survival" lawsuit. If the deceased does not have a spouse or child, some states allow the decedent's parents or siblings to sue for damages.
Witnesses of a Plane Crash That Causes Emotional Trauma
A person who witnessed a plane crash may bring an aviation lawsuit to recover for their emotional trauma. However, this lawsuit may be brought under limited circumstances. Typically, the witness must have known that a loved one was a passenger on the flight and must have been in close proximity to the crash site.
What Kind of Claims Can be Brought in Aviation Lawsuits?
The most common claims brought in aviation lawsuits are personal injury and wrongful death claims which are further explained in detail below.
Personal Injury
If an airplane passenger suffers an on-flight injury or plane crash injury, they may be able to recover damages by bringing a personal injury claim against the party who was responsible for the accident or plane crash. An injured person may be compensated for their loss of past and future earnings, medical expenses, and pain and suffering. Learn more about personal injury damages.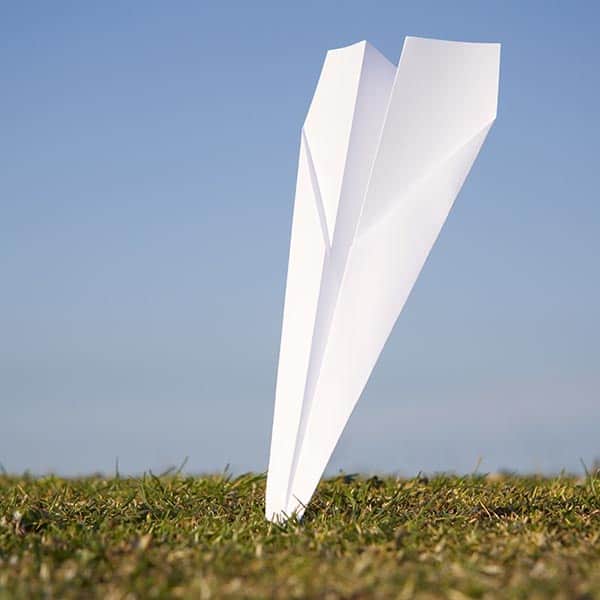 Wrongful Death
If a person was killed in an airplane accident, the victim's family members may choose to file a wrongful death claim against the party responsible for the fatal incident. Damages that may be awarded for wrongful death claims vary between states. Some states only award damages for economic losses, such as loss of decedent's future earnings, medical expenses, and funeral expenses. Other states award damages for both economic and non-economic losses, which include compensation for pain and suffering, emotional distress, and the loss of a loved one. A skilled aviation accident attorney will help you understand what damages you may be entitled to.
To connect with a leading airplane accident lawyer, call 866-465-1419 or fill out the form below.
Who is Liable in an Airplane Injury Lawsuit?
In the event of an airplane crash injury or death, or an injury sustained during a flight onboard an aircraft, there are a variety of parties who may be held liable. Based on the victim's individual circumstances a specialized airplane accident lawyer can provide guidance on who to bring your claim against in an aviation accident lawsuit.
Injury Caused by Airline
Airlines owe their customers a duty of care to ensure their safety, so an airline may be held liable when their negligence caused injuries or fatalities in plane accidents. Airlines may be held liable for injuries caused by:
Hot substances spilling on passengers from beverage carts
Baggage falling onto passengers from overhead bins which were not properly secured by airline staff
Airline maintenance personnel who do not make proper and timely repairs to aircrafts
Airline employees who do not follow proper safety procedures
Negligent or reckless errors made by the pilot employed by the airline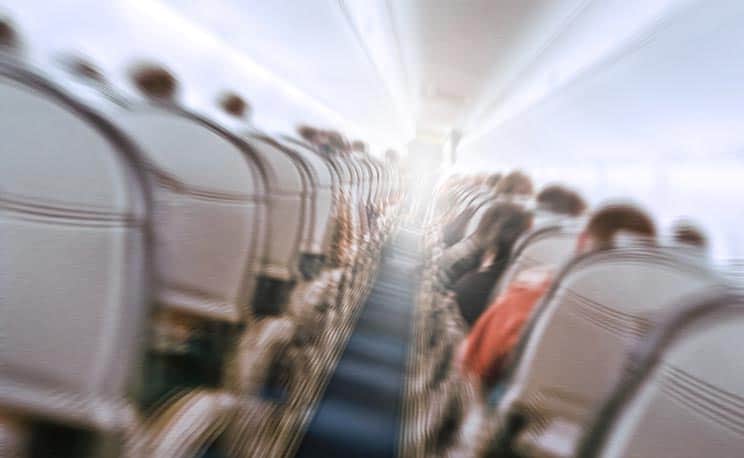 Injury Caused by Pilot
If the pilot of a private chartered plane breaches the duty of care they owe to all passengers aboard their flights, they may be held liable for damages in an airplane injury lawsuit. This includes liability for injuries resulting from accidents that occur due to the pilot failing to properly comply with traffic patterns, dangerous operation of the aircraft, or failing to maintain appropriate speed or altitude.
Injury Caused by Airplane Manufacturer
If there is a defect in the machinery of the aircraft that causes an accident, the airplane manufacturer may be liable for injuries resulting from the accident. Common faults that cause plane accidents include:
Design flaws
Defective warning signage or signals
Errors in the maintenance and repair of the aircraft which fall within the responsibility of the manufacturer
Injury Caused by Aircraft Owner
A party who owns or leases out their aircraft may be liable for the deaths or injuries that result from their negligence, such as allowing an inexperienced pilot to operate their aircraft or allowing a defective plane to be flown. This applies to both commercial airlines and owners or renters of private planes.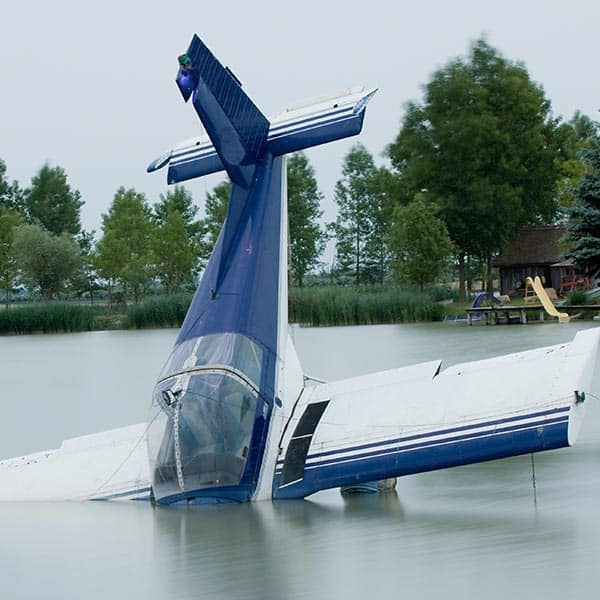 Injury Caused by Government
Under the Federal Tort Claims Act, a person may bring a lawsuit against the federal government for airplane accident injuries caused by federal employees which include air traffic control personnel and staff who are in charge of alerting pilots of weather conditions.
If a dangerous traffic pattern was published by the Federal Aviation Administration (FAA) and the FAA was warned of the danger but did not provide a remedy, the FAA may be liable for injuries in an accident that was caused by its failure to do so.
Aircraft Maintenance Provider
Independent maintenance companies are often hired by airlines to ensure their aircrafts are in safe condition before being flown. The failure to keep aircrafts in an acceptable and secure state may result in equipment malfunctions that cause accidents and injuries. If an airplane accident lawyer can prove that lack of proper maintenance was the cause of the accident and injury, the aircraft maintenance provider can be held liable for damages.
Do I Have a Claim if My Injury Was Caused By Turbulence?
If you were injured on a flight due to turbulence, but all established procedures were followed by the pilot and flight personnel, you will most likely not be able to bring an aviation injury claim. However, if the pilot anticipated oncoming turbulence but failed to warn passengers, or if the airline staff did not take the appropriate safety precautions, then the airline may be held liable for injuries caused by turbulence.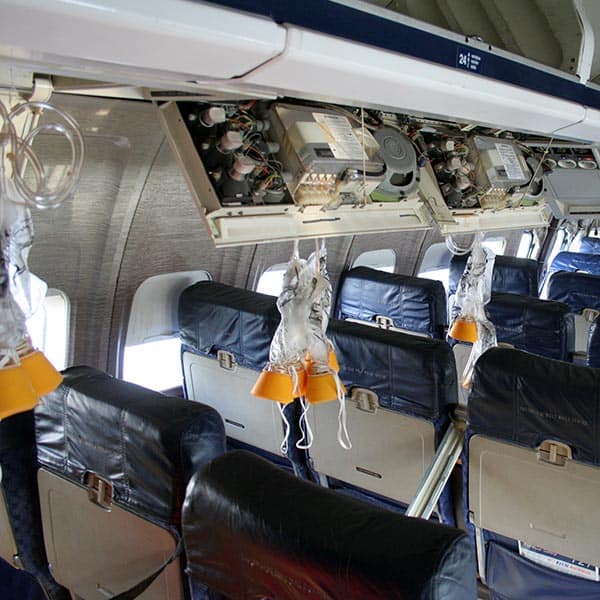 Montreal Agreement for International Flights
The Montreal Convention is an international treaty that protects the rights of passengers on international flights traveling between the countries that have signed the agreement. There are currently 136 parties who are bound by the treaty, who agree to accept automatic liability for deaths and injuries to passengers sustained from plane accidents on international flights up to an established dollar award.
Hiring a Leading Aviation Lawyer or Airplane Accident Lawyer
The aviation industry is highly regulated and there can be multiple parties involved in an aviation lawsuit, making it an especially complex area of law to navigate. An experienced aviation lawyer will help guide you and work through the complex legal issues involved in airplane lawsuits and establish a strong legal strategy for your case.
How The Law Center Can Help
If you have suffered from an airplane accident injury, The Law Center can help. It is our mission to connect people who were injured in airplane accidents, or the family members of victims of fatal plane crashes, with the top local legal teams who will seek justice and pursue maximum compensation on their clients' behalf. We are partnered with a network of highly experienced law firms and attorneys who specialize in recovering compensation for injuries caused by the negligence of others. To connect with a leading airplane accident lawyer today, call 866-465-1419 or fill out the form below.