Filing a Car Accident Injury Lawsuit
Filing a car accident lawsuit can be necessary for a victim's recovery, as it can lead to compensation for injuries, physical and emotional distress, and property damage on a car and the belongings inside.
According to the state of Texas statute of limitations, you must file a car accident injury claim within two years of the accident. However, if a victim experiences future injury, like in the case of a traumatic brain injury, or even death as a result of complications from the accident, damages can be sought for an extended period following the accident.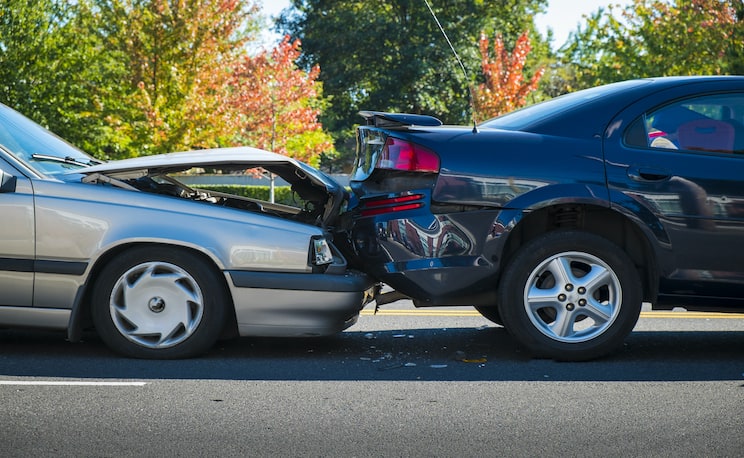 It is important to go over the exact details of the accident, pictures from the scene, and other documentation with a car accident attorney to begin the process of filing a car accident lawsuit. Call 817-587-8225 or fill out the form below to connect with a distinguished car accident attorney in Katy, Texas.
How Do I Know If I Have a Car Accident Injury Claim?
Any injuries sustained during a car wreck, whether direct or indirect, can justify filing a car accident injury claim. The injured party can file a claim directly through insurance providers and any claim filed could provide grounds for prosecution beyond insurance. Retaining the expertise of a seasoned car accident attorney can help in both negotiating a high settlement with insurance companies or bringing an auto accident lawsuit against the negligent party. Call 817-587-8225 or fill out the form below to be matched with a trusted, compassionate, and premier car accident lawyer in Katy, Texas.
Car Accident Lawsuit Damages
Car accident lawsuit damages can include compensation for victims, such as:
Medical bills
Pain and suffering
Lost wages
Reduced earnings
Wrongful death
Punitive damages (acts as a punishment to the defendant – like in a case of drunk driving)
Property damage
How Are Damages Determined in a Car Accident Lawsuit in Katy, Texas?
Most personal injury claims in Texas are based on the doctrine of negligence. In order to be compensated, the plaintiff must prove damage was sustained as a result of the defendant's negligence. The Texas modified comparative negligence law states that there is proportionate responsibility in which each party is liable for its own share of negligence.
Finding the Leading Car Accident Attorney in Katy, Texas
Though it is no easy feat, it is very important to find a top-tier car accident lawyer who will fight to obtain the full reparations you deserve for your physical and emotional trauma. The Law Center is dedicated to helping those who have been wrongfully injured in car accidents find the right attorneys for them. Call us at 817-587-8225 or fill out the form below to be connected with a compassionate and relentless car accident lawyer in Katy, Texas.
The Cain firm
The Cain Firm is a lauded and reputable personal injury law firm that persistently fights for people who have been injured and wronged, ensuring they receive the full justice and compensation they deserve. The expert attorneys at The Cain Firm are not afraid to go up against big insurance companies, holding negligent parties accountable for their wrongdoings, and protecting Texans from harm. The Cain Firm's expertise in personal injury claims and car accident cases makes them a highly skilled and sought after law firm.
The Law Center
The Law Center guides the wrongfully injured towards the best legal course of action by connecting them with the attorneys who specialize in the cases of the mistreated parties. The Law Center is here to provide you with optimal assistance during your distress and help you obtain restitution for your suffering. Call The Law Center at 817-587-8225 or fill out the form below to be connected with a leading car accident firm, like the Cain Firm, where an attorney is standing by ready to help you on your path towards justice and healing.