What Is a Personal Injury Lawsuit?
A personal injury lawsuit can be filed when someone suffers harm because of another party's carelessness. In these instances, the plaintiff (person who was injured) can seek damages against the defendant (person who acted negligent or malicious) through a personal injury lawsuit.
Types of Personal Injury Lawsuits
There are many types of personal injury lawsuits, but the most common include:
Motor vehicle accidents. Car accidents, truck accidents, semi-truck accidents, and motorcycle accidents fall into this category.
Workplace accidents. Accidents that occur on construction sites due to negligent contractors or site managers commonly lead to workplace accident lawsuits.
Medical malpractice. A medical malpractice claim exists if a healthcare professional acts negligently towards a patient. Any medical professional can be held liable in a medical malpractice case including physicians, nurses, physician's assistants, dentists, and even hospitals. Pharmacists can also be considered a liable party in drug lawsuit cases. At The Law Center, our legal network includes medical malpractice attorneys who specialize in these claims. Connect with a medical malpractice lawyer by calling 817-587-8225 or filling out the form below.
Premises liability. Property owners have a duty to maintain safe conditions on their properties and are therefore held accountable to any injuries that transpire on the property. Accidents like these could occur on public or private property. Slip and falls are common types of premise liability cases.
Product liability lawsuit. These types of claims are brought against companies when their products injure or kill users when they are used in the manner in which they are intended. Defective medical devices and children's toys which lead to harm are common subjects of products liability lawsuits.
Filing a Personal Injury Lawsuit in Frisco, Texas
Under Texas law, the injured party has two years from the injury date to file a personal injury lawsuit. To understand your potential claim better and ensure you're following the proper steps, call 817-587-8225 or fill out the form below to be connected with a personal injury attorney in Frisco, Texas.
Do I Have a Personal Injury Claim?
The basis for a personal injury or wrongful death claim is negligence. Negligence results when a person neglects to adhere to the level of care that is expected of them, consequently causing injury, or even death, to another person. Here are the four elements to prove negligence:
The plaintiff was owed a duty of care by the defendant
The defendant breached the duty of care
The breach caused injury to the plaintiff
As a result, the plaintiff sustained damages
Personal Injury Damages
There are two main types of damages that can be awarded in a personal injury claim:
Compensatory damages have a monetary value associated with them. This includes anything from medical bills and loss of income to property damages and pain and suffering.
Punitive damages are often used to punish the defendant. Punitive damages can be awarded on top of compensatory damages when the defendant's actions were especially malicious.
Finding the Leading Personal Injury Attorney in Frisco, Texas
Following an accident where you are left injured by the negligence of another, you may be feeling overwhelmed and confused about the next steps to take. By hiring an experienced personal injury attorney, you will be able to focus on taking care of yourself and your recovery while your lawyer ensures your legal needs are being catered to.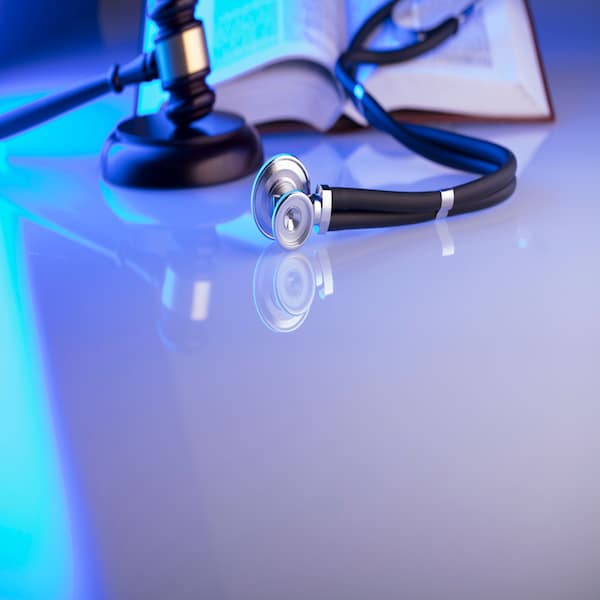 The Cain Firm
The Cain Firm is home to some of the best personal injury lawyers in Frisco, Texas. Their tailored approach to personal injury cases will ensure you have the resources you need to maximize your claim. Brett Cain and his team of highly intelligent and trusted legal professionals have years of experience providing unprecedented legal counsel for hundreds of Texans like you. They are ready and willing to do the same for you.
The Law Center
Do you want to be connected with the top personal injury attorneys in your area? At The Law Center, we have a network of highly qualified personal injury lawyers who know what it takes to win your case. By calling 817-587-8225 or filling out the form below, you can instantly be connected with a personal injury attorney in Frisco, Texas, who will help you get the justice you deserve.