Step 1: Safety
Securing and establishing safety should be your first priority. Take a deep breath, look around, and ask yourself:
Was Anyone Injured in the Accident?
After getting in a car accident, injury is common. Check yourself and those in your car for injury. If you're in good shape, see if the people in the other vehicle are okay. If they are hurt and you can help, do so. If you are injured and unable to move, try calling out to alert others of your whereabouts and condition.
Are you Located in a Dangerous Zone?
Texas law requires that vehicles that are still operable must be moved from the road and flow of traffic following a collision. If your vehicle is inoperable, turn on your hazard lights to warn others of the incident and very carefully get out of your car and move away from oncoming traffic.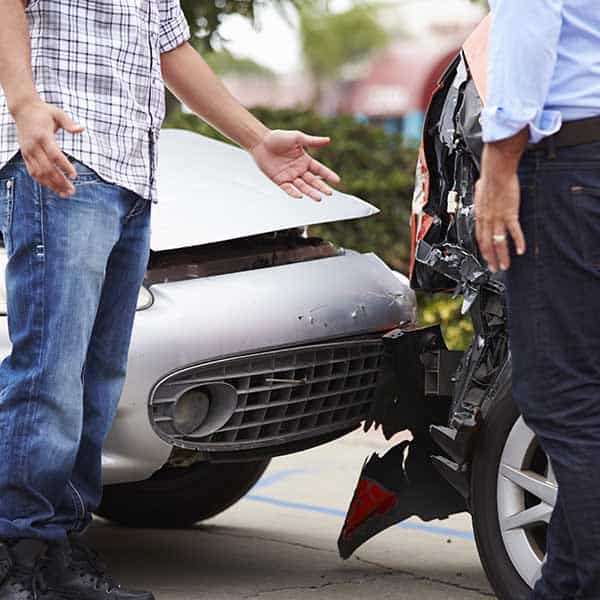 Step 2: Do Not Admit Fault
Admitting fault in a car accident can have serious consequences on any car accident lawsuit or insurance claim you might make. Even apologizing to another driver or police officer can be construed as an admission of guilt, so make sure you make no such declarations.
Texas Contributory Negligence Law
Car accidents in Texas are held to a modified comparative negligence law. Under this law, people are unable to recover damages if they are found to be more than 50% at fault for their accident. During a car accident lawsuit, each party's percentage of fault will be determined, and the victim's potential monetary recovery will be reduced by their percentage of fault, as long as it remains below 50% percent. This means, if someone is deemed to be 20% responsible for the accident, they can only recover up to 80% of the damages, while if they are established to have been 51% accountable for the accident, they will not be entitled to any damages.
Step 3: Call the Police & Seek Medical Attention
The police will conduct a preliminary investigation of the accident, and create an accident report. This official record holds crucial details about the incident that can be integral to a future car accident claim, so ensuring the police are present to create a report is essential following an accident.
No matter how small an injury may seem, seek immediate medical attention. Some injuries can take weeks or months to manifest, like traumatic brain injuries, and having medical records on file are important for any future car accident claims.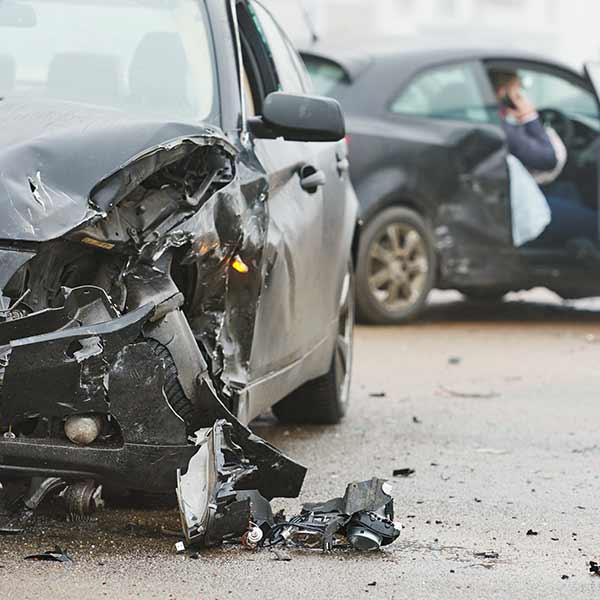 Step 4: Call a Lawyer
Contacting an experienced Texas car accident lawyer following an accident will ensure your legal rights are protected and will make the often-overwhelming insurance and legal claim processes easier to navigate. Having a leading car accident attorney in your corner is the best way to secure the highest possible financial compensation.
To be connected with a top Texas car accident law firm, call 817-587-8225 or fill out the form below.
Car Accident Injury Lawyer
Often, car accident injuries are not immediately apparent. Aside from visible physical injury, there can also be lasting psychological effects. A car accident injury lawyer can help you recover damages for medical costs, pain and suffering, lost wages and more. Visit Car Accident Lawsuites: The Essential Guide.
Car Accident Property Damage Lawyer
There is potential for financial recovery for damage to property after a car accident. An experienced car accident lawyer can help you receive compensation for repairs to your vehicle or any harm to valuables inside your car.
Car Accident Wrongful Death Lawyer
Car accident injuries unfortunately can turn fatal. If the fatal accident was caused by the reckless or careless act of another, a wrongful death attorney will represent family members or an estate representative in filing a wrongful death lawsuit against the negligent party. Learn more about wrongful death lawsuits here.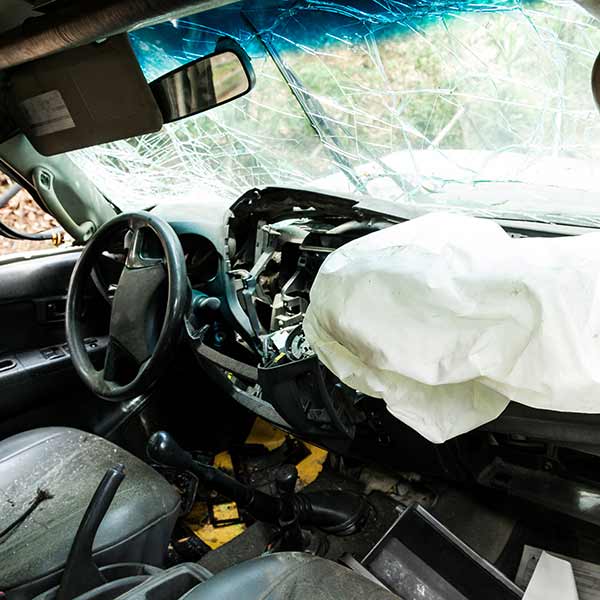 What Evidence Will My Attorney Need for My Car Accident Lawsuit?
If you are physically able, the best time to collect evidence is immediately following the accident. If you were taken to the hospital right away, you will still be able to find many of the details of the incident in the police report. Below are the pieces of evidence your Texas car accident attorney will likely need for your case.
Accident Report
In Texas, police officers are required by law to create an official accident report at every car accident scene they respond to. The accident report must be filed and will be available to you within 10 days of the incident.
Information of Everyone Involved
Texas law requires car accident participants to exchange:
Names
Addresses
Vehicle registration information
Insurance information
Driver's license information
Witness Statements
Witness statements can be essential to proving liability and fault. Witnesses are considered reliable sources of information as they can provide unbiased accounts of what transpired before, during and after an accident. If there are witnesses, have them write down their description of what happened and make sure to get their contact information so your attorney can follow up with them if needed.
Photos & Videos
If you are able, take photos and videos at the scene of the car accident, concentrating especially on injuries, damage to the cars involved and the surrounding area of where the accident took place. This evidence may prove to be invaluable to your Texas car accident attorney and your case.
Other Helpful Items:
You should also note the following as they may be helpful pieces of information for your car accident injury lawsuit:
Location of the vehicle before and after the collision
Weather conditions (rain, fog, ice)
Road conditions (poor signage, cracks in the road)
Time of day
Step 5: Dealing with Insurance and/or Filing a Lawsuit
Speaking with large insurance companies and/or filing a lawsuit following a car accident can be daunting and overwhelming endeavors to take on yourself. Hiring a skilled Texas car accident law firm can mitigate your anxiety, allow you to concentrate on recovering from your injuries and gives you the highest chance of getting the maximum settlement or damages in court.
To connect with a leading Texas car accident legal team today, call 817-587-8225 or fill out the form below.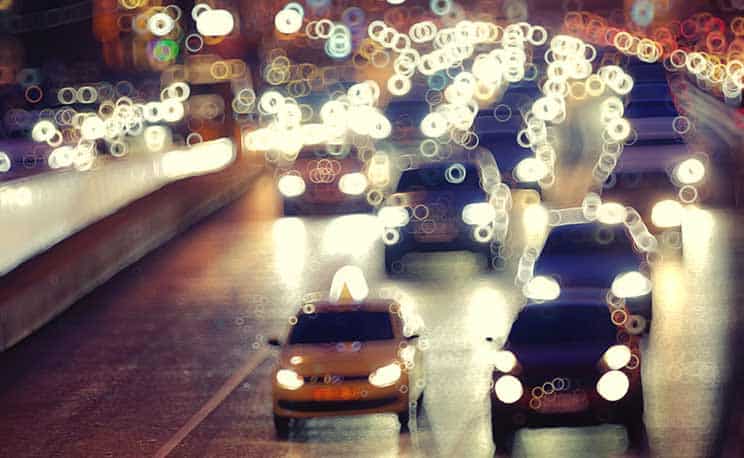 Notify Your Insurance Carrier That You've Been in a Wreck
Most insurance carriers require you to notify them about your recent car accident within a certain amount of time. Make sure you call your insurance right away and give them a detailed account of what transpired.
Should I Contact the Other Driver's Insurance Carrier
By contacting the other driver's insurance carrier, you are putting yourself at risk. Anything you say can be used against you and hurt your case. The other party's insurance will also likely try to entice you into taking a low settlement offer. It's best to have your car accident attorney handle correspondence with insurance companies.
Filing a Lawsuit after a Car Accident
Navigating the complexities of the various aspects of car accident lawsuits can be intimidating and difficult to take on yourself. These legal procedures are best handled by an experienced Texas car accident attorney. They will ensure all legal processes are handled appropriately and within the correct time frame. The statute of limitations for bringing a car accident lawsuit in Texas is two years from the day of the car accident and applies to both personal injury and property damage claims.
How We Can Help
Car Accident Attorneys in Texas
The Cain Firm is a leading Texas law firm led by Brett Cain. The skilled and caring attorneys and staff at the Cain Firm are passionate about helping people who were grossly wronged by others. They are committed to seeking justice on behalf of their clients and facilitating the repair of their lives, both emotionally and financially, after being injured in a car accident.
The Law Center
If you have been injured in a car accident in Texas, The Law Center can help. It is our mission to connect those who have been injured by the wrongful acts of others with the leading legal teams who can best assist them. Call 817-587-8225 or fill out the form below to speak with an expert Texas car accident law firm today and get started on your road to recovery.