Mesothelioma, Cancer, and Asbestos Exposure in Alabama:
Key statistics include:
Alabama's mesothelioma mortality rate is about nine people per million each year.
616 Alabama residents died of Mesothelioma between the years 1999 and 2017. Asbestosis has claimed the lives of 802 people in that same time period in Alabama.
Mobile and Jefferson County rank as the two counties with the highest asbestos related deaths per year in the state of Alabama, while Washington County has the highest death rate per 100,000 people.
Alabama has nine known sites of naturally occurring asbestos.
Alabama Mesothelioma and Asbestos Cancer Centers
The Kirklin Clinic of University of Alabama (UAB) Hospital
Specifically dedicated to outpatient care and research, the UAB clinic opened in Birmingham, Alabama in 1992. UAB's research focuses on inflammation, infection, and immunity, as well as informatics and population health. This allows them to use data to improve patient care and inform research and spread information. Their research is not concentrated on one organ or disease, but is more eclectic and broad. They conduct many clinical trials as well. Well-known thoracic surgeon Benjamin Wei, MD works at UAB.
Southern Cancer Center of Alabama
Focused on individualized treatment plans as well as advancing in technology, treatment, and early detection, the Southern Cancer Center works with The US Oncology Network, Alliance for Clinical Trials in Oncology, and pharmaceutical companies to perform numerous clinical trials for all different kinds of cancer. They are located in Mobile, Alabama, Daphne, Alabama and Foley, Alabama and have been focusing on oncology treatments for the last thirty years since their establishment. The Southern Cancer Center has an on-site pharmacy for oncology medication and also provides home delivery.
Montgomery Cancer Center
The Montgomery Cancer Center, located in Montgomery and Prattville, Alabama, gives as much credence to emotional care as well as physical. They have a department dedicated to providing psychological support to patients, ranging from peer support to counseling. The Cancer Wellness Foundation, a local non-profit organization, works through the Montgomery Cancer Center. It helps cancer patients by providing transportation, patient advocacy, and nutritional counseling.
Northwest Alabama Cancer Center, P.C.
A small center in Florence and Muscle Shoals, Alabama, the Northwest Alabama Cancer Center participates in many clinical trials, over 100 in the past five years, to ensure that patients need not travel far to be able to participate in clinical trials and cutting edge research. The Center was founded in 1987 by still-practicing Dr. James Patrick Daugherty, who worked as the Principal Investigator on grants from the National Science Foundation, American Heart Association, and National Cancer Institute, among others.
Mesothelioma and Lung Cancer Doctors, and Asbestos Disease Medical Providers in Alabama
Finding the best asbestos disease doctor is not only important for the physical health of a mesothelioma and asbestos cancer patient, but it is imperative to work with a top doctor for legal cases you may enter into.
Asbestos Cancer Doctors in Alabama
When filing an asbestos disease claim, evidence from a qualified doctor is necessary to demonstrate the diagnosis of the disease, its progression and its likely cause. The Alabama doctors listed below are all experts in their field and are experienced asbestos disease doctors.
Francisco Robert, M.D.
Dr. Francisco Robert specializes in hematology, thoracic oncology, and internal medicine. He earned his MD from the University Hospital of Puerto Rico, where he also did his residency. Currently at The Kirklin Clinic of University of Alabama Hospital in Birmingham, Dr. Robert is focused on drug development for early stages of lung cancer, mesothelioma, and hematology. A well-known asbestos cancer doctor, Dr. Robert won Castle Connolly's "Top Doctors in Cancer" three years in a row.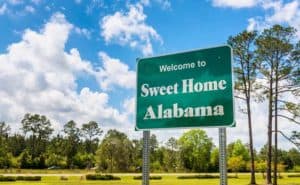 Alabama Asbestos Exposure, Cancer & Mesothelioma
In Alabama, the iron/steel, papermill, manufacturing, construction, ship-building and refinery industries have been associated with high-incidences of asbestos exposure and related litigation. We'll delve into several of these cases involving […]
Benjamin Wei, M.D.
Earning his MD from Columbia Dr. Benjamin Wei now serves as the program director for the thoracic surgery residency at the University of Alabama in Birmingham. An expert thoracic surgeon, Dr. Wei has contributed to advancing roboticized and videoed thoracic surgery methods. He has taught these methods to many surgeons, which help to improve both doctor and patient experience alike when it comes to diagnosing and treating mesothelioma, lung cancer, and other diseases.
Robert Cerfolio, M.D.
Dr. Robert Cerfolio is affiliated with both the Kirklin Clinic of University of Alabama Hospital and NYU Langone's Perlmutter Cancer Center. Specializing in cardiovascular disease and thoracic surgery, Dr. Cerfolio has been involved in developing robotic technology to advance thoracic surgery. This branch of health science helps improve visualization for surgeons, and also helps make smaller incisions—meaning shorter recovery times for patients with mesothelioma, asbestos diseases, and many other types of diseases. Dr. Cerfolio has taught robotic surgery techniques to more than a thousand surgeons all over the world.
Douglas J. Minnich, M.D.
Dr. Douglas Minnich specializes in thoracic surgery and is affiliated with BBH Specialty Care Network Heart & Thoracic Surgery in Birmingham, Alabama. With excellent bedside manner, compassion, and high-caliber care, he's received multiple awards voted on by patients. Dr. Minnich has advocated for minimally invasive surgical methods for patients with asbestos related cancer, mesothelioma, and other cancers.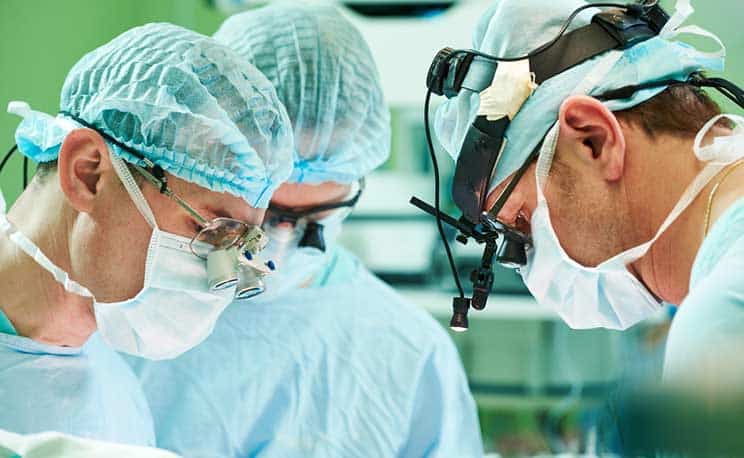 Mark T. Dransfield, M.D
Dr. Mark Dransfield, who is the principal investigator for many clinical trials at the University of Alabama in Birmingham, specializes in critical care medicine and pulmonology. His involvement in clinical trials, as well as his role as the medical director of the University of Alabama's lung health center and pulmonary rehabilitation center makes Dr. Dransfield a qualified and dedicated asbestos cancer doctor in Alabama.
Mesothelioma and Cancer Clinical Trials in Alabama
There are a variety of clinical trials testing the safety and efficacy of new medical treatments on patients.
Nivolumab and Ipilimumab in Treating Patients With Rate Tumors
Recruiting participants with rare cancers, including mesothelioma and asbestos related cancers, this clinical trial is seeking to treat tumors via immunotherapy. The treatment is aimed at helping the body's own immune system fight and control the rapidly generating tumor cells. To learn more or participate in this clinical trial: https://clinicaltrials.gov/ct2/show/NCT02834013
Arginase Inhibitor INCB001158 as a Single Agent and in Combination With Immune Checkpoint Therapy in Patients With Advanced/Metastatic Solid Tumors
This clinical trial is for patients with metastatic or aggressive tumors. Through this trial, doctors in Alabama are testing to see if the drug can stop or slow the division of cancer cells by targeting the checkpoint phase in cellular division. To learn more or participate in this clinical trial visit https://clinicaltrials.gov/ct2/show/NCT02903914
All other clinical trials can be explored at ClinicalTrial. The database allows visitors to refine searches by disease type, location, and phase of trial, as well as eligibility criteria and trial type. Because of the many asbestos cancer centers in the area, there is no shortage of clinical trials for asbestos exposure diseases in Alabama. Medical resources like published papers and studies, clinical alerts, and data for analysis are available as well.
We Are Here To Help
Were You Diagnosed with an Asbestos Related Disease?
We understand dealing with an asbestos disease can be completely overwhelming, and no one should have to go through it on their own. We are here to help you. At the Law Center, our partner lawyers can aid in the process of helping those who have been diagnosed with mesothelioma, lung cancer, throat cancer, digestive tract cancers, and other asbestos diseases get the legal representation they deserve. Along with filing claims with asbestos trust funds, they can help you obtain compensation from settlements and lawsuits, veterans' benefits, social security disability benefits, and workers' compensation benefits. With over a billion dollars recovered in claims, our lawyers know that a coordinated handling of all possible asbestos claims produces the greatest benefits and can turn out to recover much more than a settlement of one claim.
How We Can Help
At The Law Center, we aim to match individuals with the best legal representation available. Our partner, Environmental Litigation Group, P.C., is dedicated to their clients and willing to take the time and effort in working to achieve the greatest results. With a team of people focused on maintaining communication and working tirelessly for your benefit, ELG proudly creates and fosters relationships with clients and submits claims to numerous asbestos trust funds, without ever having to go to court. The ELG team is highly motivated and driven in working to achieve the maximum recovery in the quickest amount of time for you and your family.