Step 1: Safety
The first step following an accident is to ensure that everyone involved is safe. Take the necessary steps to protect yourself and others around you. Assess the situation to see what additional resources are needed to make sure everyone is okay.
Was Anyone Injured in the Accident?
Determining if there are any injuries should be the biggest concern following a bad car accident. From minor scrapes and bruises to brain damage after a car accident, injuries must be identified and treated as quickly as possible.
Are you Standing in a Dangerous Zone?
The specific circumstances of the car accident will determine where the safest place to wait for police and emergency personnel is. If possible, try to move the vehicle to the edge of the road and away from traffic. If the condition of the vehicle renders it immobile, turn the hazard lights on to increase visibility to anyone else on the road.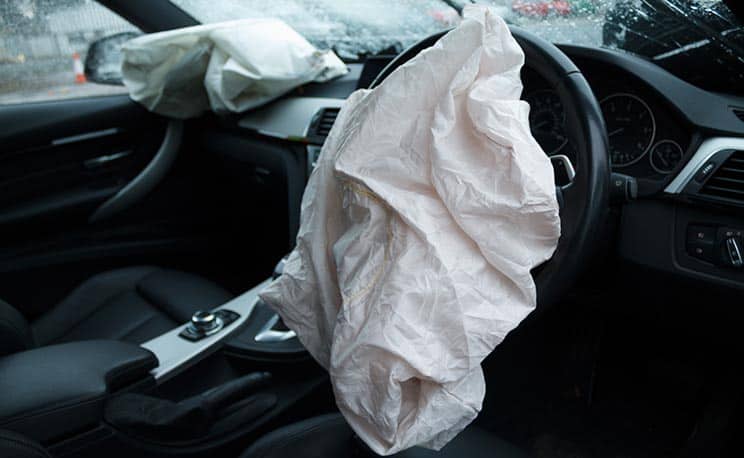 Generally, it is safest to remain inside the vehicle and wait for assistance. Keep your seat belt fastened and wait for emergency personnel. If the circumstances of the accident require exiting the vehicle, be very cautious. Look for oncoming traffic and make sure you can be clearly seen by other drivers on the road.
Step 2: Do Not Admit Fault
After an accident, it is important to keep calm and remember to never admit fault. Even saying a simple "I'm sorry" can be construed as an admission of fault and can hurt your chance of being able to receive any compensation for your injuries in Alabama.
Alabama Contributory Negligence Law
Fault is the most important aspect of a car accident injury claim in Alabama due to Alabama's exceptionally strict contributory negligence law. This law states that injured parties from car accidents in Alabama are only eligible to collect damages if they are not at fault in any way for the accident. Being at fault, no matter how small or insignificant, precludes an individual from collecting compensation for their injuries.
Step 3: Call the Police & Seek Medical Attention
Alabama law requires individuals involved in car accidents to stay at the scene and call the police. Following an accident, call 911 and report the accident so that emergency personnel can be dispatched right away. Police presence is integral for creating an accident report that contains important details of the accident and creates a record that can be used for future claims.
Having detailed medical records is also crucial for any future car accident injury claim. Therefore, even if injuries seem minor at the time, it is important to seek medical attention right away as some, like traumatic brain injuries, can take days, weeks or even months to fully manifest and for symptoms to present.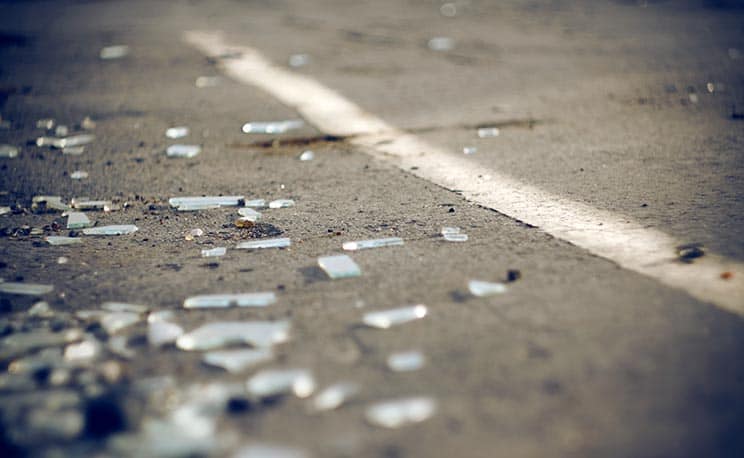 Step 4: Call a Lawyer
A specialized Alabama car accident attorney can carefully guide you through the appropriate claim process and facilitate being awarded the highest damages possible for your case.
To be connected with the leading motor vehicle attorneys in Alabama and get started on your claim today, call 205-649-7140 or fill out the form below.
Car Accident Injury Lawyer
If you sustained minor or serious injuries in a car accident, an expert Alabama car accident injury attorney will determine what actions are best to take for your specific claim. This includes entering a personal injury lawsuit and negotiating fair settlements with the other parties involved and/or their insurance carriers.
Car Accident Property Damage Lawyer
Oftentimes, car accidents result in property damage, both with the vehicle itself and other valuable items that may have been in the car at the time of the collision. A car accident property damage lawyer can help you recover compensation for the harm to your possessions.
Car Accident Wrongful Death Lawyer
Expert Alabama car accident attorneys represent grieving families in the event their loved one was killed in a fatal car accident. Family members of the deceased are entitled to bring a wrongful death lawsuit against the negligent parties involved in the accident and are eligible to receive substantial compensation for their loss.
What Evidence Will My Attorney Need for My Car Accident Lawsuit?
Evidence is the greatest resource in supporting a motor vehicle claim. It is best to try to collect all available evidence at the time of the accident. This is not always possible, as sometimes it's necessary to be taken to the hospital immediately following a collision, but if you are able – gather as much evidence as possible at the scene of the accident. 
Accident Report
One of the key pieces of evidence in a collision is the accident report created by the police. Police will detail what they can see at the scene, basic information like the accident's time and location, and collect statements from the parties involved as well as any witnesses. The police will make this report and a copy of it can be obtained within three to five days from the police department.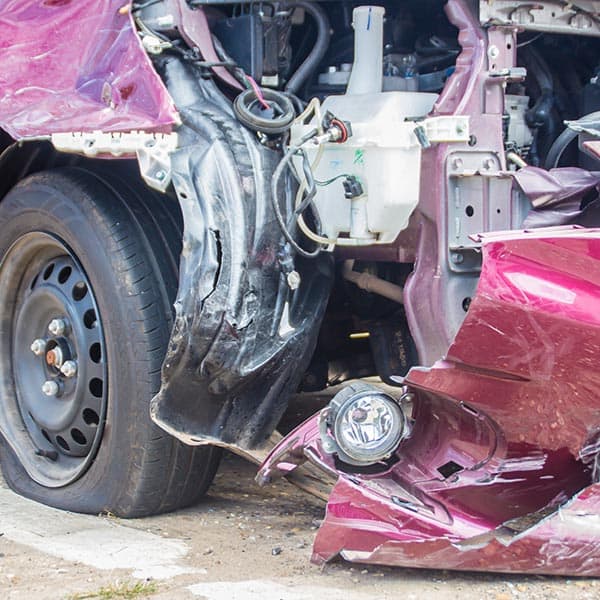 Information of Everyone Involved
Under Alabama state law, the following information is to be made available to the police, other driver(s), owners of damaged property and injured individuals:
Name
Address
Driver's license number
Vehicle registration number
You should also make sure to get the other party's insurance information.
Witness Statements
Witnesses provide accounts of what occurred before, during and after an accident which is crucial for a car accident claim. Obtaining any and all witness statements and contact information to follow up at a later date if necessary is imperative.
Photos & Video
Photographs are helpful in showing the circumstances of the accident and all the damage and injuries incurred as a result. Take pictures and video of any external conditions that might have led to the accident, like the weather, lighting and road conditions, in addition to any damage to the vehicles or injuries of the people involved. There is no telling what could prove useful in a future car accident claim, so the more pictures and video, the better.
Step 5: Dealing with Insurance and/or Filing a Lawsuit
The most common actions taken after a car accident are negotiating a settlement with insurance carriers or the filing of a lawsuit. The optimal steps to take are dependent on the particular circumstances of your case. Speaking with an expert Alabama car accident legal team can help determine what the best options are for you. 
If you were in a car accident in Alabama, we can help. To speak with a top Alabama car accident law firm and get started on your claim today, call 205-649-7140 or fill out the form below.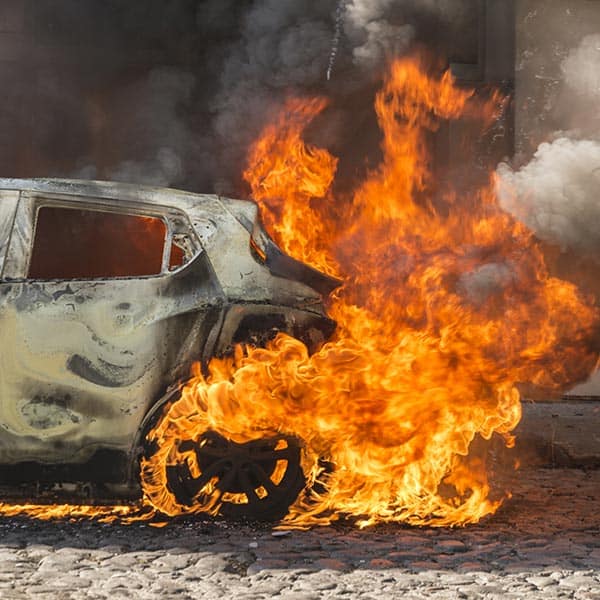 Notify Your Insurance Carrier That You've Been in a Wreck
Most car insurance companies provide a clause in their coverage that requires all drivers to report any accidents to them within a certain amount of time. Please note, the insurance company will likely have their own investigative procedures to follow after being informed of the accident.
Should I Contact the Other Driver's Insurance Carrier
It's important that you do not contact the other driver's insurance company yourself. Their insurance carrier will likely try to avoid any chance of a high settlement and will offer you low sums of money. Having a lawyer is integral for this step of the process as they will handle all communication with the other driver's insurance carrier and make sure that you are not taken advantage of and are awarded the highest possible amount of damages.
Filing a Lawsuit after a Car Accident
Following a recent Alabama car accident, you and your attorney may determine that filing a lawsuit is the best option. A lawsuit can likely recover more damages than an insurance settlement. A car accident attorney will navigate the complexities of a lawsuit and will fight to obtain the best result for you. 
How We Can Help
Car Accident Attorneys in Alabama
The expert car accident attorneys at Turnbull Law Firm are dedicated to helping you get your life back on track after a bad car accident. Their team of skilled attorneys will work to protect your rights and look after your best interests. They value people first, and are not afraid to go up against large insurance companies or "big shot" opposing counsel who will try to deny you the damages you are entitled to by law.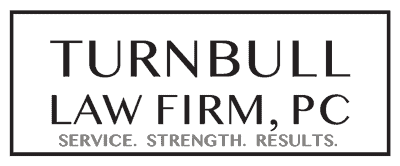 The Law Center
The Law Center is dedicated to connecting injured parties with the local leading legal teams who are best suited to help with their specific claim. Our extensive legal network has collected billions of dollars for injured parties throughout the country, and they are standing by ready to help you. 
Call 205-649-7140 for immediate legal assistance or fill out the form below for a free case evaluation.