Treatment Support Services for Asbestos Diseases in Alabama
Staying informed and having support are crucial when dealing with an asbestos related disease. Fortunately, there are resources in Alabama to assist patients with asbestos cancers or asbestosis.
These Alabama resources include transportation, home care, support groups and counseling, as well as veteran resources. There are doctors in Alabama who are experts at working with and treating mesothelioma, lung cancer, and other asbestos diseases. Access to innovative treatment and ongoing clinical trials can also be found online or by speaking with a specialist.
Find Asbestos Cancer Support Services in Alabama
Alabama Patient Transport Services
Those affected by asbestos diseases in Alabama have many options for non-emergency transportation services. For qualifying patients, free medical transportation exists. Qualifications vary, but depend upon age, income status, and sometimes veteran status. Many transportation providers accept various forms of insurance as well as out-of-pocket pay for their services and support.
Medical Transport of Alabama: A 24-hour non-emergency transportation service, the Medical Transport of Alabama (MTA) accepts many insurances, including Medicaid, as well as private pay. They also allow a companion to ride with the patient at no extra cost.
ACC Medlink: Staffed by a nurse and two drivers, ACC Medlink provides multiple services, including non-emergency transport as well as long distance and ambulance transport.
The American Cancer Society's Road to Recovery: The American Cancer Society's Road to Recovery branch is a good resource for pairing a cancer patient with either a volunteer driver or a local organization to help find transportation.
For additional transportation services visit https://www.freemedicaltransport.com/state/alabama. Here you'll find a directory of free emergency and non-emergency medical transportation. Searches on this site can be refined by city. While qualifications for the various services on this site vary, they are usually based on age, income level, and sometimes veteran status.
Home Care Services in Alabama
Caring for a loved one with an asbestos disease can be both physically and emotionally taxing. Home care services can relieve stress and be very useful for those suffering from an asbestos disease and for their families. There are multiple organizations that offer home support so the patient can remain comfortable in their own home.
Marshall Medical Center
Marshall Medical Center provides home care for individuals with a range of diseases, including asbestos related lung cancer, asbestosis and mesothelioma.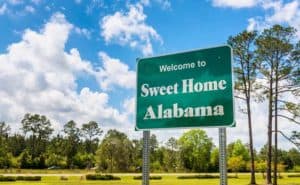 Alabama Asbestos Exposure, Cancer & Mesothelioma
In Alabama, the iron/steel, papermill, manufacturing, construction, ship-building and refinery industries have been associated with high-incidences of asbestos exposure and related litigation. We'll delve into several of these cases involving […]
DCH Home Health Care Agency
DCH Home Health Care Agency not only provides medical staff in the home, but also has patient-teaching programs where they seek to educate the patient, allowing them to be more self-reliant and confident about dealing with their asbestos exposure disease.
Care Pathways
Dedicated to providing treatment support at home, Care Pathways is another home-based cancer care organization that can help match caregivers with patients based on location.
Alabama Veteran Groups
Because of the high rates of exposure to asbestos in the military, veterans are at a higher risk for developing asbestos diseases. In the past, asbestos was used for various military infrastructures as well as tanks, planes, and ships. Traces of asbestos fibers may still be present for currently serving military personnel.
The U.S. Department of Veteran Affairs (VA) centers, several of which are located in various cities in Alabama, offer a range of services including surgery and critical care for mesothelioma patients. If the needed procedure or equipment is not available at the closest VA, travel is an option to receive the necessary care for patients with asbestos diseases.
Find the VA based on the different services they offer located closest to you,
You can learn more about the VA system and their available resources at AlabamaVeteran.org.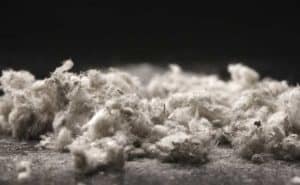 Asbestos
Asbestos is a naturally occurring material that can cause serious lung disease and even cancer when inhaled by humans. Asbestos has historically been used as an insulating material in heavy […]
Alabama Support Groups and Counseling
For those searching to connect with others who are going through or have undergone similar experiences with an asbestos disease, support groups can be very helpful. Both online and in-person support groups are accessible. No matter the forum, many patients and loved ones of those affected by asbestos diseases find support groups meaningful and integral to their coping process.
The Cancer Hope Network
The Cancer Hope Network matches patients, family, and friends affected by asbestos diseases and other forms of cancer with volunteers who have undergone similar challenges. No matter what stage of the disease, the organization will find a one-on-one match to connect with over the phone and lend emotional support.
St. Vincent's Birmingham Bruno Cancer Center.
Monthly meetings with cancer patients, survivors, and families are held to lend support at the St. Vincent's Birmingham Bruno Cancer Center. With various groups, including a general cancer support group, the programs are there to help through all stages, and especially to give patients emotional support to fight their diseases.
American Cancer Society
The American Cancer Society has resources for caregivers, friends, and families of patients. Even when in-home help is acquired to lend treatment support, many times family or friends of cancer patients act as caregivers as well. This role can be taxing and emotionally difficult, and resources like online support networks and literature can help.
Asbestos Disease and Mesothelioma Medical Treatment Centers in Alabama
With access to clinical trials, compassionate doctors who are experts in their fields, and state of the art medical facilities, Alabama is home to several treatment and support options for cancer patients in need of medical resources.
Alabama Cancer Centers
With multiple state-of-the-art cancer centers all over the state, Alabama residents with an asbestos disease can find and choose the right center for them or their loved one. Some hospitals have multiple locations, each with specific technological advancements and tools to specialize in imaging, outpatient care, surgery, and other care practices.
Explore Alabama Cancer Centers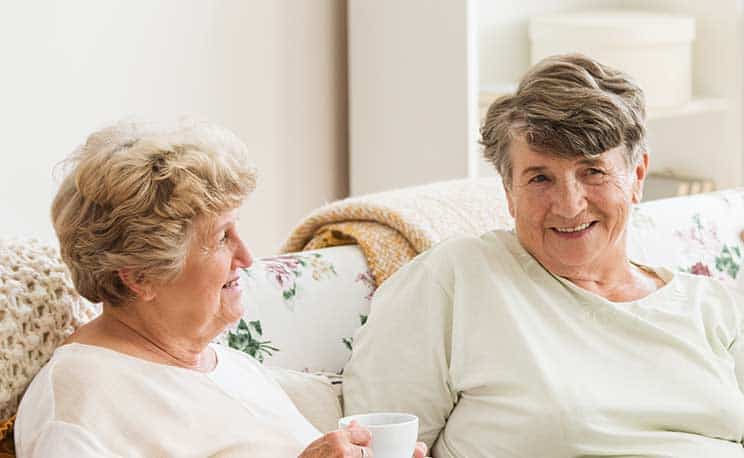 Mesothelioma Doctors and Asbestos Disease Medical Providers in Alabama
In Alabama, there are a number of expert thoracic surgeons, pulmonologists, and medical doctors who care for and treat patients with asbestos exposure diseases like mesothelioma, lung cancer, and asbestosis.
Mesothelioma Clinical Trials in Alabama
For many of those suffering from mesothelioma and other forms of asbestos related cancer, clinical trials are a common route of treatment. There are many clinical trials taking place in various stages. Understanding the kinds of trials available and the qualifications for each trial are very important. Your medical provider is the best option for finding the right clinical trial for you.
See current asbestos disease clinical trials.
[H2]We are Here to Help
Were You or a Love One Diagnosed with an Asbestos Related Disease?
We understand dealing with an asbestos disease can be completely overwhelming, and no one should have to go through it on their own. We are here to help you. At the Law Center, our partner lawyers can aid in the process of helping those who have been diagnosed with mesothelioma, lung cancer, asbestosis and other asbestos diseases get the legal representation they deserve. Along with filing claims with asbestos trust funds, they can help you obtain compensation from settlements and lawsuits, veterans' benefits, social security disability benefits, and workers' compensation benefits. With over a billion recovered in claims, our lawyers know that a coordinated handling of all possible asbestos claims produces the greatest benefits and can turn out to recover much more than a settlement of one claim.
How We Can Help
At The Law Center, we aim to match individuals with the best legal representation available. Our partner, Environmental Litigation Group, P.C., is dedicated to their clients and willing to take the time and effort to achieve the greatest results. The Law Center has attorneys who will travel to you, no matter where in the country you are located. With a team of people focused on maintaining communication and working tirelessly for your benefit, The Law Center and its partnered attorneys proudly creates and fosters relationships with clients and submits claims to multiple asbestos trust funds, without ever having to go to court. Nowhere in the United States will you find a team more motivated and driven to get the maximum recovery in the quickest amount of time for you and your family.